5 Best Online Booking Systems
The world is an increasingly competitive place. As a result, businesses find it more difficult to stand out from the crowd. In order to succeed in today's competitive environment, companies need not only to be good at what they do but also to maintain a strong online presence, which includes having an effective booking system.
An online booking system allows customers to book appointments or make reservations online. This is a convenient way for customers to schedule appointments or make reservations without calling the business directly. Online booking systems or appointment scheduling apps can be used for various businesses, including restaurants, hotels, salons, and more.
Booking systems are a company's best friend. With the right booking system, it becomes easier for all involved parties to stay organized, communicate, and make sure that each customer is satisfied. The following websites provide some great examples of top-quality booking systems that can make a big difference for businesses in various industries.
How Do Online Booking Systems Work?
The first step is finding an online booking system that will work well for your business. Once you have found a good option, you need to sign up and create an account. After you have set up your account, you will be able to add information about your business, such as your business hours, address, contact information, and more.
Once your account is set up, you can start adding appointment slots. You will need to specify the date, time, duration, and type of appointment to do this. You can also add additional details, such as the name and contact information of the person who will be seeing the customer.
Once you have created all of your appointment slots, you can start promoting your online booking system to your customers. You can do this by adding a link to your website or email signature and sharing the link on social media.
When a customer books an appointment, they will receive a confirmation email with all of their appointment details. It is important to ensure that your customers know to check their email and confirm their appointment. Otherwise, you may end up with a no-show.
If a customer needs to cancel or reschedule their appointment, they can do so easily through the online booking system. This is much more convenient than having to call the business directly.
Overall, online booking systems are a great way to make it easier for customers to book appointments or make reservations. They are also a great way to promote your business and increase customer satisfaction.
Why Use an Online Booking System?
There are many reasons why you should use an online booking system for your business:
More Convenient for Customers
According to appointment scheduling data, consumers make 46% of all appointments online, while staff fills the rest 54%.
This means that by using an online booking system, you can make it more convenient for your customers to do business with you, which will likely lead to more customers and more business.
Helps to Promote Your Business
A study shows that utilizing online booking technologies improves a company's revenue by 27%.
This is because online booking systems help promote your business and make it more visible to potential customers. By making it easy for customers to book appointments online, you are more likely to get new business.
Online Bookings can be made 24/7/365
One of the great things about online booking systems is that they can be used 24 hours a day, 7 days a week, 365 days a year.
40% of appointments are scheduled after work hours.
This can be a great way to accommodate customers who work odd hours or are located in different time zones.
It can also be a great way to get last-minute bookings. Customers can easily book appointments online without having to call and check availability.
Almost Zero No-Shows
When customers book their own appointments online, they are less likely to no-show. Sometimes, you restrict them from paying upfront, but mostly because they don't have to talk to anyone. And we all know how people hate talking on the phone these days.
No-shows can be a big problem for businesses, as they cost the business time and money. But with online booking, you can reduce the number of no-shows, as customers are more likely to remember and keep their appointments.
No Unpredictable Time Waste
Like a traditional shop or office, you don't have to deal with unpredictable time wasters. You know those people who just want to talk because they're bored or have nothing better to do. With online booking, you don't have to worry about these time wasters, as customers can only book appointments when they are ready to do business.
Increases Customer Satisfaction
There's nothing worse than waiting on hold just because of the enormous queue or the person dealing with you is taking too long with the customer in front. Customers hate waiting, and it often leads to frustration and a poor customer experience.
By using an online booking software, customers can book appointments conveniently, and they don't have to wait on hold. This increases customer satisfaction and loyalty.
Allows You to Track Your Appointments and Customers
Online booking systems come with many features that allow you to track your appointments and customers.
This data can be precious, as it can help you to improve your business. For example, you can use the data to see which times are the busiest and make sure you have enough staff on hand.
You can also use the data to see which services are the most popular and adjust your prices accordingly.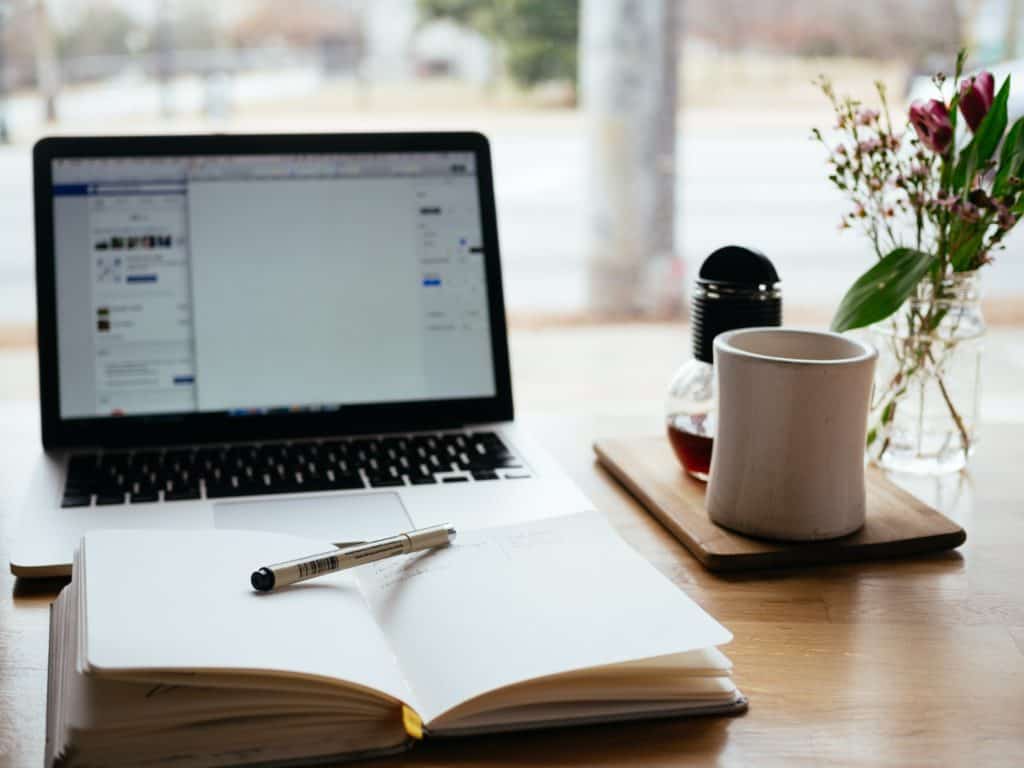 Top 5 Online Booking Systems
It's not enough to just have great products. If the process is too hard, people will go elsewhere, and you'll lose business! That said – making things easier on both current customers AND potential ones should be a top priority for every small business owner out there looking into increasing revenue streams.
That's where Persona, a FREE booking platform comes in. Being the best appointment scheduling software, it allows customers to book appointments or make purchases without ever speaking to you or anyone in your company. It will enable customers to book appointments at their convenience, and they don't have to wait on hold. This increases customer satisfaction and loyalty. They can do it all from the comfort of their own homes, day or night.
The best part? You don't have to be available 24/7 to take their business! And if you are worried about losing the personal touch, don't be. Persona allows you to set up email or text reminders, so customers never forget their appointments.
Key Features
You can immediately put up your Persona Booking page for the services you'd want to provide your clients,
No downloads on the user's side are required.
With four easy-to-follow steps, clients can book their appointments in no time.
Customize your Booking Page to match the look and feel of your brand.
You can offer multiple services, staff members, and appointment types.
Add as many services as you'd like – there's no limit!
Allow seamless integration with all your favorite payment gateways.
Calendar sync ensures that your availability is always accurate.
Client information is securely stored and can be easily accessed for future bookings.
Zoho Bookings is online booking software that helps you schedule appointments and takes bookings online. You can use Zoho Bookings to take appointments from your website, Facebook page, or Google Calendar.
Zoho Bookings comes with a lot of features that allow you to track your appointments and customers. This data can be very valuable, as it can help you to improve your business. For example, you can use the data to see which times are the busiest and make sure you have enough staff on hand.
You can also use the data to see which services are the most popular and adjust your prices accordingly.
Key Features
Zoho Bookings connects your calendars, allowing clients to self-schedule and pay for appointments.
You can customize your Zoho Bookings page to match the look and feel of your brand.
You can offer multiple services, staff members, and appointment types.
Eliminate no-shows with automatic reminders via email or text message.
Get real-time insights into your business with detailed reports.
Allows you to add useful questionnaires to your booking process to collect relevant information from customers to ensure qualified leads.
Allows integration with all popular apps and software for a seamless experience.
The cutting-edge functionality, comprehensive calendar capabilities, electronic reminders, and simple invites distinguish Calendy from others. With its user-friendly interface, it has become the first choice for business professionals and even novices.
Don't believe us? Hear it from Brandi Keelar, a regular user of Calendly:
"I was cobbling a system together before, whereas now the system already exists, and I can just use it. Before, there were so many steps. Now, it's seamless."
Being a sales rep, her work revolves around meeting new clients and maintaining a proper follow-up system. But with Calendly, she has made her work easier and attained a better work-life balance.
Key Features
Easy automated Scheduling for webinars, training sessions, or anything else.
Schedule meetings (One-on-One) or anything that requires two or more people without hours of emailing back and forth trying to schedule an appointment.
Integrated with your Google Calendar, Outlook Calendar, Office 365 Calendar, and iCloud to always be up to date.
The robust calendar app features shared team calendars, meeting notes, and file attachments.
Attractive and customizable calendar invitations and reminders.
Automated email notifications and reminders for appointments.
One for all feature to notify the entire team in parallel.
Round Robin feature for balancing the hosting responsibility automatically.
Schedules according to the availability of time and slot.
Acuity scheduling is another scheduling software that excels in automation, eliminating the need for any manual tasks. Moreover, all the software's functions work independently, saving time for both clients and vendors.
What's more, it offers a broad range of features to its users. The best part is that it integrates with popular third-party applications like Zapier, Stripe, Google Analytics, PayPal, and more.
This integration allows businesses to attain a high level of productivity.
How?
Suppose you want to take payments for your appointments. With Acuity Scheduling and Stripe integration, you can do so without any hassle. Your clients will be able to book and pay for their appointments in a few clicks.
Acuity scheduling is more than just a calendar app. It is super fast and equipped with a wide range of features, making it a handy tool for managing your business.
Key Features
Synchronization of calendar across every network, including social media.
Offers more than just appointments like packages, memberships, and group classes.
Customized reminders via email and text.
Can integrate with third-party apps like google analytics.
You can send automated invitations, promoting electronic agendas efficiently.
Allow video calling.
Integrated payments.
Automatic landing page for clients to auto-schedule the appointment according to available time slots.
10to8 online booking system offers its users a host of features to make their work easier. The best part is that it can be used for a wide range of businesses and industries.
10to8 is known for its user-friendly interface and automation capabilities. It also offers a free trial to its users to test the software before committing to it.
The software is also equipped with a robust tracking system that helps businesses keep track of their appointments. This feature is beneficial for businesses that need to keep track of their clientele.
Key Features
Offers integration with Gmail, Outlook, iCal, etc., to make the booking process more manageable.
There are a wide range of features like automatic reminders, online confirmation, waiting list management, etc.
Bypass the need for double booking with its real-time tracking system.
You can reschedule or cancel the appointment without any hassle.
You can embed the booking button and form on your website or share the link with your clients.
What to Look For in Best Online Booking Systems
Didn't it bother you how there were no reviews or guidance on what to look for when choosing an online booking system?
There are a few key features you'll want to consider when looking for an online booking system.
Mobile Booking
In today's age, it's important to have a mobile-friendly system. Customers should be able to book appointments on their smartphones or tablets with ease.
A Yocale study shows that more than 25% of bookings are made on mobile devices.
This number is only going to grow, so it's important that you choose a mobile-friendly booking system with a responsive design so that it can be used on any device. You'll also want to make sure that the booking process is easy to use on a mobile device.
Pro-Tip: it's best to test out the booking system on a mobile device before making your final decision.
Reminders Via SMS or Emails
The best part about using an online booking system is that customers can receive reminders about their appointments via SMS or email.
This is a great way to reduce no-shows, as customers are more likely to remember their appointments if they receive a reminder.
The appointment reminders can be sent a few days before the appointment or even a few hours before.
It's important to choose a system that offers this feature, as it can benefit your business.
Payments Acceptance Via Multiple Gateways
It's not only important that your customers can book appointments online, but it's also important that they can pay for their appointments online. More than one in three customers say they are more likely to book an appointment if they can pay online.
Multiple payment gateway options are important, as some customers may prefer to pay with PayPal while others may want to use a credit card.
The most popular payment processing gateways are PayPal and Stripe.
Weekends Support
From the business perspective, it's important to have a system that offers weekends support.
This means that you'll be able to offer appointments on weekends, which can be very beneficial, as this is often the time when people have more free time.
According to data, just over a quarter of online reservations are made on the weekends.
So, if you're looking to attract more customers, it's important to choose a system that offers weekends support.
Quality of Support
Who loves waiting on hold or dealing with unhelpful customer service?
Nobody.
When you're choosing an online booking system, it's important to consider the quality of support you'll receive. As your business grows, you'll want to ensure that you're getting the best possible help.
Inventory Management System
Having an inventory management system is important if you're selling products or services.
The system will allow you to keep track of your inventory and ensure that you always have the products or services that your customers need and are not overbooked.
This is a great way to reduce customer frustration and ensure that your business runs smoothly.
Social Media Integration
As we all know, social media is a powerful tool that can attract new customers and grow your business.
That's why an online booking system must-have social media integration.
This feature will allow you to share your appointments and events on social media, so your customers can easily book them.
Data With Analytics & Reports
Every business wants to grow and succeed.
One of the best ways to do this is by using data and analytics to make decisions. The best online booking software will provide you with data and reports that you can use to improve your business.
For example, you can use the data to see which times and days are the most popular for appointments to adjust your schedule accordingly.
Conclusion
Write a wise final thought that ignites the reader to sign up for any picks. Signing up for any online appointment scheduling systems we've featured is a great way to make your life easier. These programs can do everything from managing appointments and reservations to tracking payments and client information. But with so many different features and options available, how do you choose the right one for your business?
Consider what type of business you have and what features you need most. For example, if you run a small hair salon, you might want a specifically designed system for managing appointments. On the other hand, if you own a large catering company, you'll need a system to handle event bookings and payments.
Once you know what type of system you need, take a look at the different options and compare features. Be sure to read reviews from other businesses like yours to understand what others think about a particular system.