As a business owner, it can sometimes seem like your work is never done. Getting in touch with clients, managing expenses, doing taxes. Keeping up with client information, sending reminders, and scheduling meetings with them. And the list goes on. Dealing with the business side of things and the tasks specifically related to the services you offer can make your work seem never-ending.
In the era of technology, we have access to numerous resources designed to simplify the tedious and not-so-fun parts of running your business. Let's take a look at two different mobile apps – Persona and Vagaro Pro – what they offer, how much they cost, and how they compare one to another.
For a quick comparison between Vagro Pro and Persona, please see the table below:
| | | |
| --- | --- | --- |
| Persona vs Vegro Pro – Features | Vagro Pro | Persona |
| Payment collection and reminders | ✅ | ✅ |
| Scheduling and booking | ✅ | ✅ |
| Client Management | ✅ | ✅ |
| Real Business Account | ❌ | ✅ |
| Full FDIC Insurence | ❌ | ✅ |
| 100% free forever | ❌ | ✅ |
| Business Visa Card | ❌ | ✅ |
| App not required for the client to book | ❌ | ✅ |
| Automatic tax calculation and savings | ❌ | ✅ |
| No-fee business checking account | ❌ | ✅ |
Persona is a Vagaro Pro Alternative
Categorized as a finance app, Persona was designed specifically for fitness, mental, spiritual, financial, and beauty self-employed professionals. Scoring 5.0 on the AppStore and 4.8 on GooglePlay, the app can easily be downloaded on Google Play for Android, and on the App Store for iOS devices. Regardless of the type of device you have, you can easily access the app's services.
In comparison, Vagaro Pro, which scores 4.5 stars on the App Store and 4.3 on Google Play is a business app, designed to help with the management of salon, spa and fitness businesses. Similar to Persona, the app can be downloaded and used on any device, be it iPhone or Android.
Client Scheduling & Money Management
Persona generates a personalized online store for you, where clients can buy a session or a package without any effort on your part. All you need to do is share the link with your clients and they can book pre-approved timeslots without having to go through you. And the best part? No download is required. The app's hassle-free scheduling feature simplifies client appointments, allowing you to focus on the other aspects of your business. And, as it turns out, managing payments from clients is just as simple.
Persona allows you to initiate payment requests to new or existing clients by sending an invoice to them and requesting the payment via email. This also helps you keep track of you're owed and collect payments from clients easily.
Vagaro Pro allows you to add appointments to your calendar and easily switch between various locations. The app lets you customize your services, locations, and prices, and send automatic reminders to your clients. Similar to Persona, Vagaro Pro lets you set up an online store, where you can accept prepayments for your services.
However, multiple negative reviews on App Store and Google Play have revolved around the app's confusing format and unwanted updates, which complicate things for its users. If you use the app as a merchant, you will reportedly get frustrated with the app's hard-to-use feature for credit cards.
How Much Does Vagaro Pro Cost, in Comparison to Persona?
When it comes to how much you'll have to pay to use each app, you will find a significant distinction between the two.
Persona is 100% free, always. At no point will you have to pay for any monthly or overdraft fees, or for any subscriptions. The app explains this clearly on its official website, making it one of the first appealing things about Persona.
VagaroPro requires a monthly subscription of $25. According to its website, although the app is free, in order to sign up for a Vagaro Salon Software, Spa Software, or Fitness Software you need to pay the monthly subscription. Though you can sign up for a one-month free subscription, if you choose to use Vagaro Pro for longer than 30 days, the app will not work until you create a subscription account.
Business Analytics
Keeping track of your business' growth, running the numbers, and calculating risks can be time-consuming and downright frustrating at times. This is why it's important to arm yourself with the right resources that will help your business run smoothly. Persona provides visibility into how your business is growing and developing, and lets you know which of your clients you're at risk of losing, why, and how to improve the situation to get the best results possible.
In comparison, Vagaro Pro lets you run income reports, manage payroll, and track inventory and employee performance. In theory, Vagaro Pro sounds great.
However, the app's confusing format complicates things significantly. Though its aesthetics offer a nice-looking platform, an active user will quickly come to learn that the app can be confusing and somewhat frustrating, specifically to those who are less tech-savvy. This ties into the next point in the article.
Accessibility, Features & Reviews
When searching for a mobile app to help you run your business more smoothly and simplify the business side of things, you need practicability, and ease of use. You may quickly come to find that a confusing app-only complicates things. Persona offers its users a simple, easy-to-navigate platform. Scoring 5.0 on the App Store and 4.8 on Google Play, the app's reviews are very good, with most users highly recommending the app.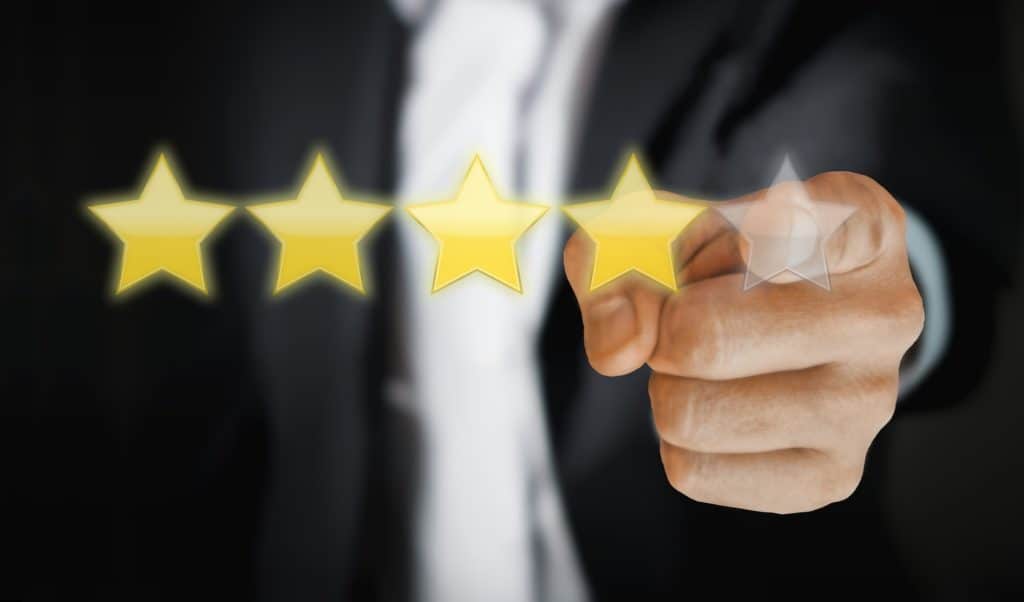 Persona can be easily accessed by anyone, regardless of their technological skills. This is why Persona is your best option if easy accessibility is important to you. The app's features are presented on its website in easy-to-understand, clear terms:
Payment Collection: sell services, collect payments, send reminders, and track package usage
Hassle-free Scheduling: clients can book pre-approved timeslots themselves
Your Own Online Store: share the link with clients and they can purchase your services through the app
We Do Your Taxes: the app automatically app generates your Schedule C/1040
Expense Management: track deductible expenses
Real Business Account: enjoy the features of a traditional bank account through the app's partner, Goldman Sachs & Stripe Payment Company
60-Second Application: easily apply for the app's services
FDIC Insurance Eligible
Vagaro Pro, on the other hand, can be somewhat complicated to understand and use. The app scores 4.5 stars on the App Store and 4.3 on Google Play.
Similar to Persona, Vagaro Pro's features are presented clearly on the website. However, users have found discrepancies between what the app claims to offer, and how those features translate into practice. In its official description, the app offers the following features:
Customer Database: the app stores your client's information and lets you easily import your contacts
Booking/Calendar: add and view appointments, manage equipment and/or rooms, send reminders, customize appointment details
POS & Credit Card: set up your online store and accept prepayments, track inventory and payments, accept and secure client credit card information
Automatic Sync & Backup: the app backs up your appointments and client data automatically
Reporting: manage income reports and payroll, and track inventory
Marketing: promote your business through the app
In the review section of the app, both on Google Play and the App Store, many users have complained about continual updates, which complicate the already hard-to-navigate platform. According to them, these things can be a deterrent when considering using this app for your business. Furthermore, a number of users have stated that the credit card reader has issues, occasionally not working at all. For business owners, this problem can have long-lasting negative effects.
If what you're looking for is a simple and easily accessible mobile app, Persona may be the right choice for you.
But What About Taxes?
You don't need to run a business to know that doing taxes is confusing and frustrating. Fortunately, Persona takes care of that for you.
Of the two apps mentioned in this article, the only one that helps users with taxes is Persona. The app's official website mentions the following features:
Helps shrink your tax bill by an average of 15% with no effort
Provides you with a tax bucket, which keeps track of incoming and outgoing transactions to simplify things come tax season
Lets you set aside a predetermined percentage of your revenue for taxes
Automatically generates your Schedule C/1040
Tracks deductible expenses throughout the year
Persona simplifies taxes for you, through a feature that is hassle-free and accessible to all users. And the best part? Everything is completely free.
In closing
Opening and running successful a business is no easy feat. Seemingly endless aspects need to be taken into consideration and tackled early on. If you're asking yourself which way to look to find helpful resources, mobile apps are a good start.
Both Persona and Vagaro Pro were created to help business owners run their businesses more smoothly. However, though their goal may be the same, the differences between the two are pretty clear. Firstly, Persona is completely free. No fees of any kind and no minimum balance requirements. However, in order to use the Vagaro Pro to its full extent, you will have to pay a monthly fee.
Secondly, Persona offers a wider range of services and has a higher score than Vagaro Pro on both the App Store and Google Play. Though these are just two of the main differences, there are a lot more than can be observed by the users of both apps.
Persona stands out from the crowd through its wide variety of useful services that can help you put your business on the path to long-term success. The app can easily be downloaded on both IoS and Android devices and used for collecting payments, scheduling appointments, and easily tracking deductibles.
And the best part? The app does your taxes for free.