Best Software for Therapists
The phrase, "work smarter, not harder", comes to mind when talking about running a mental health practice. As you may know, there's a lot that goes into this line of work for it to run properly and securely for yourself and clients. Being in this field isn't just about listening to problems and providing clients with medication; it's also about providing clients with tools and resources that they can use to better themselves and help manage their stress. We're here today to speak about the best software for therapists.
It's difficult to provide clients with these tools and resources when you yourself don't have the proper tools and resources. Thankfully, there is software created for just this purpose. Software that not only provides for your clients but also provides for you as well.
When looking for particular software to use, you'll want to make sure that it has proper features that can improve your performance, the qualities of your service, and benefit the needs of your clients.
The Best Software for Therapists Would Have the Following:
Scheduling
Billing and insurance assistance
Therapy tools
Documentation
Security
Scheduling
There's a lot of time and effort that goes into scheduling sessions. Reaching out to clients and trying to figure out the best times to schedule an appointment; you must take into account your availability along with their availability. It can be stressful to the point where you are pulling your hair out because your schedules never seem to align properly. It's frustrating on both ends and considering you are in the business of mental health, having your clients be stressed out is the last thing you want.
However, scheduling sessions don't have to be stressful on either end. In today's world, there are so many tools that can assist both you and your clients and make scheduling sessions quick, easy, and hassle-free. It's essential that any scheduling feature of the chosen software suits the needs of your practice. Not only will it make your job much easier, but it will also improve the overall quality of your client's experience.
Persona, for example, is an operating system for businesses in the wellness industry, which includes the mental health practice. It was designed to help entrepreneurs run their businesses without any added stress. Through the Persona app, your clients will be able to see your available openings and easily schedule sessions with you through their mobile devices, amongst many other amazing features that will be discussed later on in the article.
Billing and Insurance Assistance
It's important to have reliable billing software that can safely and securely collect payments from your clients with ease. Persona comes with a hassle-free payment processing tool; with that tool, you'll get a personalized online store where your clients can schedule sessions and purchase packages. You'll be able to send invoices, request payments, and send payment reminders via email.
Kareo Billing is another software that offers quick electronic billing. Much like Persona, Kareo Billing is designed to specifically help independent practitioners by providing tools that will help with everyday business needs. They provide an electronic billing system that gives you the tools and resources you need to get paid and process payments faster.
You'll also want software that will take care of all of your insurance needs with a click of a button. Such as checking insurance eligibility, submitting, tracking, and reconciling claims. Some software, such as Simple Practice, will allow you to receive digital payment reports for both primary and secondary claims.
Therapy Tools
It's important to have proper tools for your business. Discussed below are a couple of software that provide some of the tools you'll need to run your practice.
TherapyNotes is a secure and streamlined way of managing your practice. It was created by Dr. Debra Pliner, a licensed clinical psychologist, and her husband, Brad Pliner, who founded Pliner Solutions, Inc. TherapyNotes allows you to create beautiful electronic notes during your sessions. This feature typically includes spellcheck to ensure error-free documents. TherapyNotes comes with note templates to help get you started and keep you organized.
Some of the other tools that TherapyNotes offers:
Custom client portal- Clients can manage appointments through the client portal. With the client portal, they can request, view, confirm, and cancel appointments. They would also be able to securely submit payments for their sessions and upload, review, and e-sign needed documents.
Automated reminders- Set appointment and payment reminders for your clients to decrease the chances of no-shows. We all know how important it is for your clients to show up for their sessions.
Searchable diagnosis codes- With the note templates comes a quick and easy DSM-5 diagnoses code search to help record diagnosis.
Simple Practice makes it their mission to help those in the mental health industry run their practice. With the help of their dedicated team, they've created software that simplifies the complex business portion of running a private practice. Their goal is to ensure success for both entrepreneurs and their clients.
Some of the tools that Simple Practice offers:
Website building- Create a personalized website with easily accessible portals for your clients. Clients can view the services you offer along with your available times for sessions. Client's can request, confirm, and/or cancel appointments through the client portal. You'll be able to upload documents to be reviewed and e-signed either before or after sessions.
Treatment Plans- Simple Practice offers over 1000 prewritten treatment goals, objectives, and interventions.
Client assessments- Assessments typically cover client's mental and physical health screenings, progress notes, etc. Use their robust template library or create your own with your practice management software.
Mobile features- Use your mobile device for scheduling, note-taking, messaging, billing, and more! You'll be able to create invoices, send intake forms, and securely process payments on the go. Along with some technical benefits of being able to update credit card information and send out billing documents.
Both TherapyNotes and Simple Practice have telehealth features where you can have video/phone sessions from anywhere at any time. With telehealth, you'd be able to screen share PDFs, exercises, goal-tracking, worksheets, and so much more!
Documentation and Security
Regardless of the software that you choose for your practice, it needs to follow the necessary regulations. All documents used in your practice must be compliant with HIPAA. With almost everything being electronic, keeping everything compliant is crucial to keep your business running.
Persona understands how important confidentiality, privacy, and security of an individual are. We strive to help you, your team, and your clients stay HIPAA compliant. View the Persona HIPAA Statement for more information.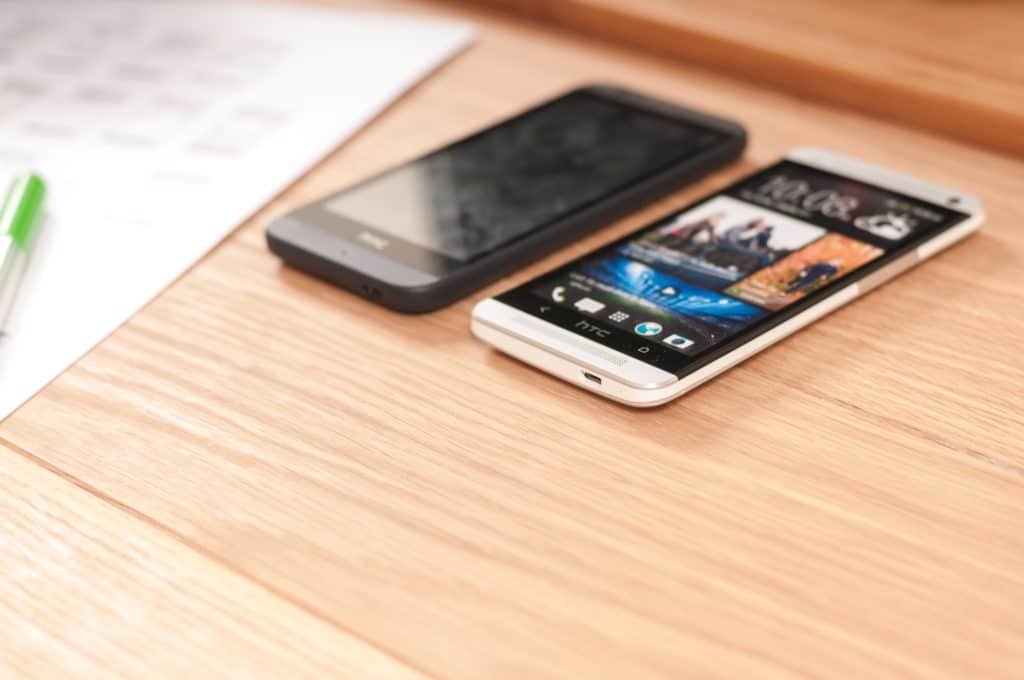 Why Persona is the Best Tool for Therapists:
When it comes to running your own business, you can't do everything by yourself. There's so much that goes into it, and it can seem overwhelming when you are a new entrepreneur. Thankfully, you don't have to do everything alone. Persona is designed to help those in the wellness industry run their business from the inside so that you can focus on your clients. Whether you are a yoga instructor, personal trainer, or even in the mental health field, Persona is here to take care of all your business needs, whatever they may be. Persona is a 100% digital service with the same safety and security as a bank: except with the benefits of being completely online.
Some of the things that Persona will help with:
Scheduling appointments – Clients can see available openings and easily schedule sessions through their mobile devices.
Collecting payments – You'll be able to send invoices, request payments, and send payment reminders via email.
Business Analytics – Persona will keep an eye on your business's strengths and weaknesses. We will keep track and tell you on how your business is doing, opportunities you may have missed, and what clients you are at risk of losing.
Tax Bucket – tags both incoming and outgoing transactions. We will predetermine a percentage of incoming revenue towards taxes to make tax season that much easier for you.
As a business owner, you'll receive a Persona Visa Card to buy industry-related goods and services, while receiving unmatched discounts. You'll receive this card only days after you sign up through the persona app. However, until you receive the physical card in the mail, you may use the virtual card immediately after signing up. The virtual card is available in the persona app.
The best part? Persona is completely FREE with NO hidden fees.