Best State To Be A Personal Trainer In
When you are embarking on a new journey or career path, there is a lot of research that needs to be done beforehand. The reason this is true is that you never know what you may potentially find out. You could do a certain amount of research and uncover facts that make you reassess your entire decision to pursue that job. This becomes especially true when you are trying to enter the world of self-employment.
It definitely matters where you are living when it comes to factors such as how much money you can make or how crowded the market is in that specific field. These factors remain true for personal training. As a personal trainer, you have to be in a place where you'll feel like you can draw the most clientele that will help your business thrive.
Look Past Your Passion
In terms of making decisions, it is important to consider the real facts of your situation. A lot of mistakes are made when people cannot look past their passion and end up missing out on a better opportunity. Thus as we go over the different varying factors that make up what is the "best" state to be a personal trainer, you must identify what are the aspects that make it the best.
Though this article is not intended to force you to move to another state, we feel it is beneficial for personal trainers to see the landscape of the country and where their peers are ranking. Sometimes a change may be necessary and you have to look past your love and comfortability for the state you are currently in.
You may have already reached the average peak in your home state and if you seek more you have to go to where "more" is. Conversely, you could discover that you have been below average in certain factors and there is room to grow in the state you are currently in. This could be a life-changing discovery either way.
Persona
Any fitness professional regardless of location needs to be making use of Persona for their business. This platform will make a positive change not just in your business but in your life overall. Everyone likes to have fewer tasks on their docket but more importantly, they love less stress which is what Persona provides. There's not another app that gives you the combination of hassle-free scheduling, sites to accept payments, assistance with tax breaks, generating your online store, and much more. Also to add the "cherry on top" Persona is free of charge, there are not any hidden fees or unnecessary charges.
What is the Best State to be a Personal Trainer?
According to Zippia.com, Connecticut is the best state be a personal trainer based on total personal trainer jobs, average salary, low 10 percent earning, top 10 percent earning, and location quotient (a measure used by the Bureau of Labor Statistics (BLS) to determine how concentrated a certain industry is in a single state compared to the nation as a whole.)
The specific numbers for Connecticut are as followed:
Personal trainer jobs: 431
Average Salary: $67,165
Lowest 10% earn: $41,000
Highest 10% earn: $109,000
Location quotient: 1.76
What makes Connecticut a great place for Personal Training?
Although there is not any scientifically researched or peer-reviewed reasoning, besides the statistics above as to why Connecticut is the best for personal training. However, when you look into the numbers we see a balance all the way through. There are approximately 431 personal trainer jobs so it is not oversaturated thus there is enough clientele for trainers to succeed. Most importantly, the money being made is balanced as the average salary is above a livable wage and even the lowest 10 percent is a livable wage according to state statistics. Once you examine the numbers you can see that being a personal trainer in this state has overall proved to be fruitful for those that have pursued it.
Connecticut, according to exercise.com, is one of the fittest states overall. When you combine that with a small population you see how you can see how a personal trainer is set up for a simpler road to success. The average client is already decently fit so they are just trying to look good and feel amazing thus why there are happier interactions between trainer and client.
Though there are usually jobs available in commercial gyms, it is encouraged for trainers to start their own personal training business. There is a healthy market for online personal training. As mentioned earlier, most citizens are already familiar with fitness and that makes it easier to host online sessions, which allows for personal trainers to thrive.
The Next Best States
Based on the same metrics given by Zippia.com, to round out the top three states in the US for personal training are Pennsylvania and Rhode Island.
Pennsylvania's numbers are as followed:
Personal trainer jobs: 1,088
Average Salary: $60,680
Lowest 10% earn: $37,000
Highest 10% earn: $99,000
Location quotient: 1.27
As you can see, Pennsylvania has a significant amount more current personal trainer jobs than it should because it is a larger state in population. However, that also lowers the average salary earned.
This population does not have nearly as high of a fitness rating as Connecticut so as a trainer you will have your work cut out for you. Nonetheless, it proves good for anyone in the training industry because that means there is work to be done and you can make decent money whilst doing so.
Rhode Island's numbers are as followed:
Personal trainer jobs: 86
Average Salary: $70,327
Lowest 10% earn: $43,000
Highest 10% earn: $114,000
Location quotient: 0.96
You may look at the salary range for this state and wonder how it would not be number one on the list because it has higher money earned all around. However, just as Pennsylvania is affected by the population size, so is Rhode Island. Due to it being the smallest state, you can see there are not as many job opportunities thus hurting its location quotient. If you were to move here it may be tough to grow your business amongst the trainers that are already established. On the brightside, the salary average is livable across the board.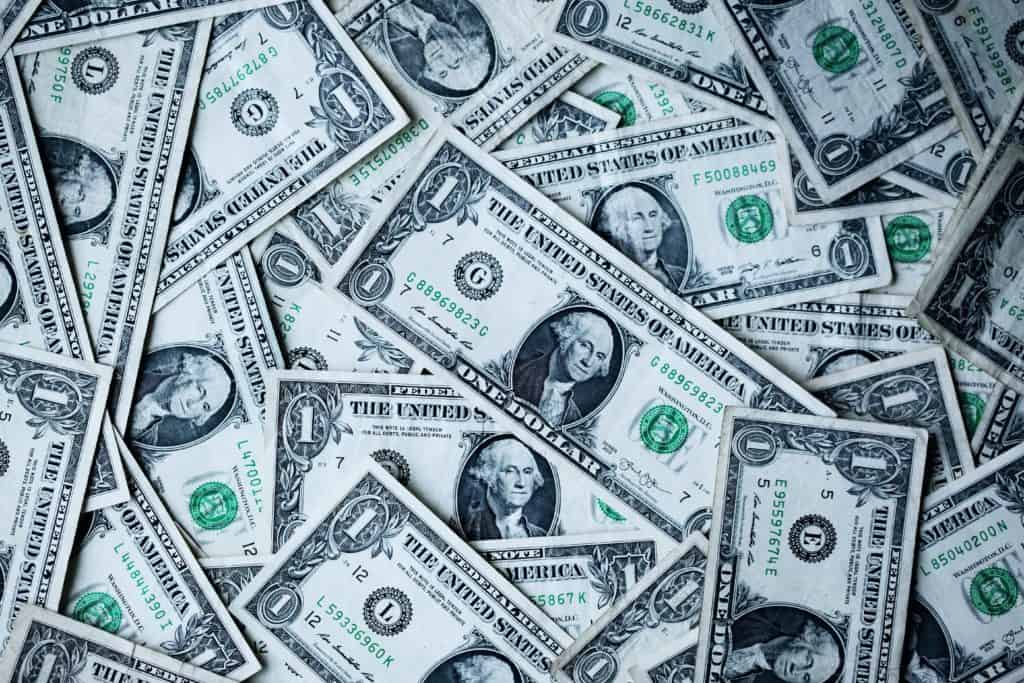 Factors That Affect Your Income As A Personal Trainer
A major factor that will affect your income from the very beginning is your level of experience. Regardless of the state, you are working in, you'll more than likely make less than an experienced trainer.
Another factor is if you are truly self-employed, working for a gym, or are an independent trainer your salary will definitely differ.
Lastly, you can be paid less than another trainer based on certification status. If you are a certified personal trainer then beyond companies wanting to pay you more, you can also charge more for your own services because of those credentials. Some gyms will not even hire a trainer without personal training certification.
Closing
With so many varying factors in how you can judge whether a state is "the best state to be a personal trainer," it is important that you as a trainer do your own research. The reason your own personal research is important is that just because someone else's metrics rank a state as the best place doesn't mean you'll agree once you evaluate it.
Check out a prospective state's income statistics, population, fitness rate (based on obesity stats and gym presence), quality of life as well as any other factor that may matter to you. Some states may give you a better opportunity to work as an independent personal trainer while others may be more beneficial if you at least start off working for a gym. Either way that is information that you can seek in order to make an informed decision on how you will make your next potential move.