How To Become A Truck Owner Operator
The business world has so many niches within it. After what has occurred with the pandemic the time to start your own business could not be more feasible than now. Especially, living in a capitalist nation such as the United States where you can literally make a business out of anything you can imagine. A part of that list of possible business ideas is getting involved in the trucking business. There are two different types of professional truck drivers on the road, company drivers and owner-operators. Both can lead you to great careers with a good amount of money to be made; however, the difference is that company drivers are employed by companies while owner-operators run the business themselves. This article will key in on the owner-operators and give you tips to become one if you so choose to.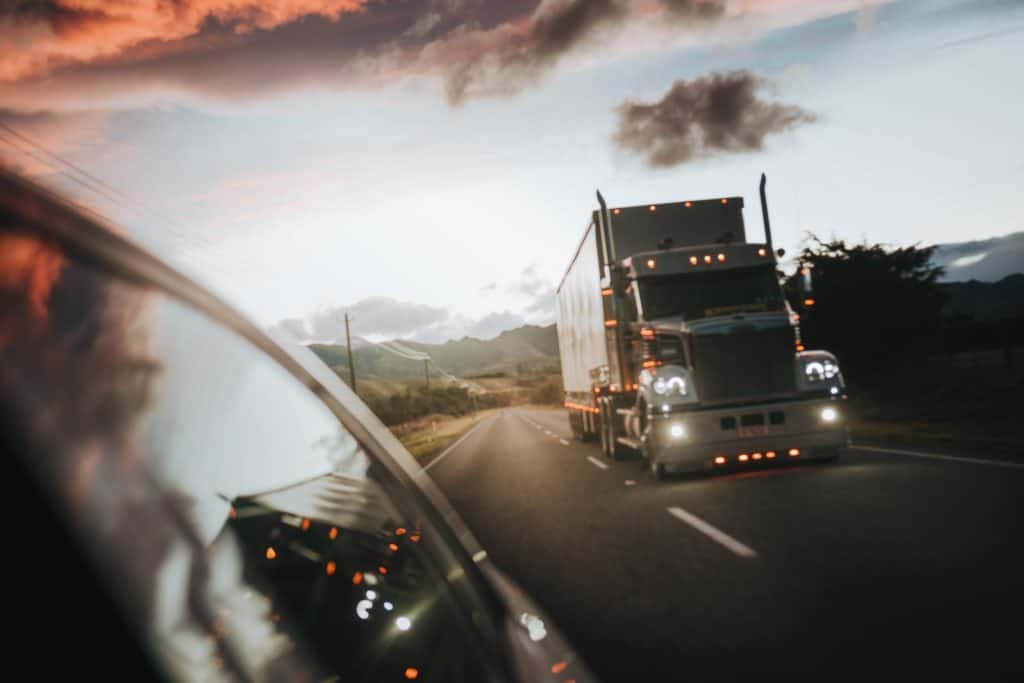 What Is An Owner Operator?
By definition, an owner-operator owns a small business and runs its day-to-day operations. When you narrow it down to trucking specifically, the owner-operator is a self-employed truck driver that delivers goods to customers. They do not work for a specific company, as previously mentioned, rather they build their own clientele. Depending on their success rate some owner-operators run the business with themselves as a single driver while others may employ other drivers to drive multiple trucks.
Persona
It should go without saying that you will need some type of assistance with your business if you are trying to take it to the highest level you possibly can. Persona was created in order to provide that type of help.
This app is easy to download for all devices and is also user-friendly. The platform provides users the ability to have clients schedule and book without the hassle of having to personally contact you. They can also pay you through a site that is generated by the app. Persona is backed by two very largely popular companies, Stripe Payments, and Goldman Sachs. This way they are able to offer you a free experience while using the app no matter what features you are utilizing.
Among other features are business analytics (showing how your business is growing, opportunities for more growth), assistance with taxes, and being 100% digital.
Evaluate Your Personal Situation
When we say you have to evaluate your personal situation we are saying that you must mull over every aspect of your life because trucking is a very different kind of career path than most. For starters, this job is considered more of a lifestyle than just a standard form of work. Truckers can potentially be on the road for work for days, even weeks, at a time. Thus, this job may not be suitable for single parents or anyone that places high value on being with family and friends often.
Also, you want to assess your financial situation as well. Starting a business of your own can be expensive, especially in the first investments. If you are not ready financially to take on this kind of debt you may want to handle your prior debt first before taking on this new endeavor. Truckstop.com recommends, "Put all your financial information into a spreadsheet to figure out how much you'll need to make each month to pay for your expenses. You'll have to estimate how much you can earn on your routes, so use low estimates to be on the safe side. This should give you a good idea of how much time you'll need to spend on the road to make your business work."
Get A Commercial Driver's License
The absolute first step to becoming an owner-operator is to get a commercial driver's license (CDL). You will have to pass a physical examination, a knowledge test, earn your permit to practice, then take the actual CDL skills test to receive a license. Once you have your CDL, you can legally drive a heavy commercial truck as a company driver or owner-operator.
Create A Legitimate Business
Go to your state's secretary of state website and search the database to see if your business name is available.
You'll then need to decide on a business structure. If you're on your own, you'll likely be creating a sole proprietorship or a limited liability company (LLC).
With a sole proprietorship, you can independently make every business decision however the financial and legal aspects are tied to you so your personal assets could come into play if you are ever sued.
An LLC gives the same benefits but your personal assets are not tied to it, only your business is liable.
Also, you could form a corporation. This might be a good option if you want to form a larger trucking business or if you intend to grow and add employees.
Once you've decided on a business structure, complete the application and pay the registration fee to submit it.
USDOT and MC Numbers
In order to operate a commercial motorized vehicle in most states, you need to have a USDOT number. To register for a USDOT, you need to visit the online portal Unified Registration System and submit a $300 payment. Also, you need to get an MC number if you want to freight regulated commodities. The Federal Motor Carrier Safety Administration's (FMCSA's) website can help you learn more about the requirements you will need.
The requirements to obtain your USDOT AND MC include but are not limited to:
Working as for-hire carriers
Operate a Commercial motorized vehicle (CMV) to transport passengers across state lines
Freight federally-regulated commodities across state lines.
To be noted: the filing fee is nonrefundable and can take up to a month to receive.
Other Requirements To Be Noted
Heavy Vehicle Use Tax – If you operate a heavy vehicle, you'll be subjected to the heavy vehicle use tax (HVUT). This is an annual fee that allows you to operate a CMV equal to or exceeding 55,000 pounds in weight.
Intrastate Licensing Through State Driver Licensing Agency (SDLA) – If you want to use your CMV to transport commerce between states or foreign countries, transport commerce within a state, but part of the trip crosses another states line, or to transport commerce within the state, but the cargo originates or finishes its trip outside the state then you have to check the requirements from the SDLA.
International Fuel Agreement – The International Fuel Agreement (IFTA) is a tax program that minimizes the number of quarterly fuel reports you need to submit if operating within IFTA jurisdictions. You will need to display your fuel credentials under the IFTA program if your vehicle has two axles and the weight grosses over 26,000 or has more than two axles.
*Information provided by tenstreet.com.
Buy or Lease A Truck
You have two options for how you can obtain a truck for your business, either you can buy it or lease it. Overall, the more popularly recommended choice is to buy the truck outright but that comes with having to put in a hefty down payment. However, if you can afford it you should get a loan and pay it off until you have full equity.
Leasing a car is a bit of a different process. On the good side, this is the cheapest of the two options but you will never have ownership of the truck and you can end up paying more, in the long run, depending on how long you have it.
The best way to decipher which option is best for your personal situation is to figure out how long you will have the truck, have an idea of your budget, and if there are any tax implications or benefits.
Also, you will need to purchase insurance for your vehicle. "Owner-operators with authority are required by FMCSA to have liability coverage. FMCSA requires general freight carriers to have $750,000 in liability coverage, but most shippers and freight brokers require $1 million in coverage."
Create A Business Plan
A business plan should include the following:
Executive Summary: A short description of what your business does, where it's located, and who the business serves.
Company Overview: Details who you are, how you started your business, and why that business will be successful.
Marketing Plan: Details how you plan on finding business for yourself.
Financial Plan: This should contain detailed numbers on profits and losses you've had in the past, but also revenue projections, cost projections, and any investments and debts you've acquired to start your business.
Using Load Boards
After you have completed all the prior steps it is time to start exploring ways to start making money. The site, Truckstop.com, is a good place to start as it has a load board that makes it easy to negotiate rates, find routes, and keep track of paperwork. They also provide tools for managing your owner-operator business.
Electronic Logging Device
Regulations from the FMCSA require that you buy an FMCSA-approved electronic logging device. This device allows you to log the hours of service information. You will have to make an account to use this device as a driver and fleet manager since you are doing both roles.
Golden Profit Ratio
The golden profit ratio is an equation that allows you to figure out your profit margin. This is also a way to know if your business is performing well. In order to figure out the equations the steps are:
First, calculate your gross profit. This is the difference between your revenue and operating expenses. For example: $200 revenue – $150 expenses = $50 gross profit.
Divide that by your total revenue, and you'll have your profit margin, which you can represent as a percentage: e.g. $50/$200 = 0.25 or 25%, so your ratio is 25%.
Most experts say that there is not a "set golden ratio" but you can freely say you have a well-performing business if you fall between 10%-20%.