How to Start a Tutoring Business
Tutoring has seen much growth over the years as a full-time business. In years past, tutoring has always been looked at as a "side gig" or something to do for extra funds. The advancement of technology has helped the business of tutoring overcome that stigma and allow for those that pursue it to make enough income to sustain themselves full time. This led many to wonder how to start a tutoring business.
One of the big issues with tutoring was that it just didn't attract enough business or clientele. If you were running a tutoring business you were pretty much relegated to just servicing those you knew personally and your surrounding community.
However, with the growth of social media and the internet overall, you can now spread your business as far and wide as you need to. Also, there are opportunities to do virtual sessions now with the use of Zoom, Skype, etc. New developments such as those have revolutionized starting a tutoring business.
Starting a Tutoring Business – Developing a Business Plan
If you are interested in starting a tutoring business then it is safe to assume you have some kind of a passion for helping students academically reach their goals. Further, you may be heavily interested in a job with a lot of flexibility for your schedule and not very expensive to establish or upkeep. As we go forward you will discover the necessary steps for completing this journey in the most efficient and professional way.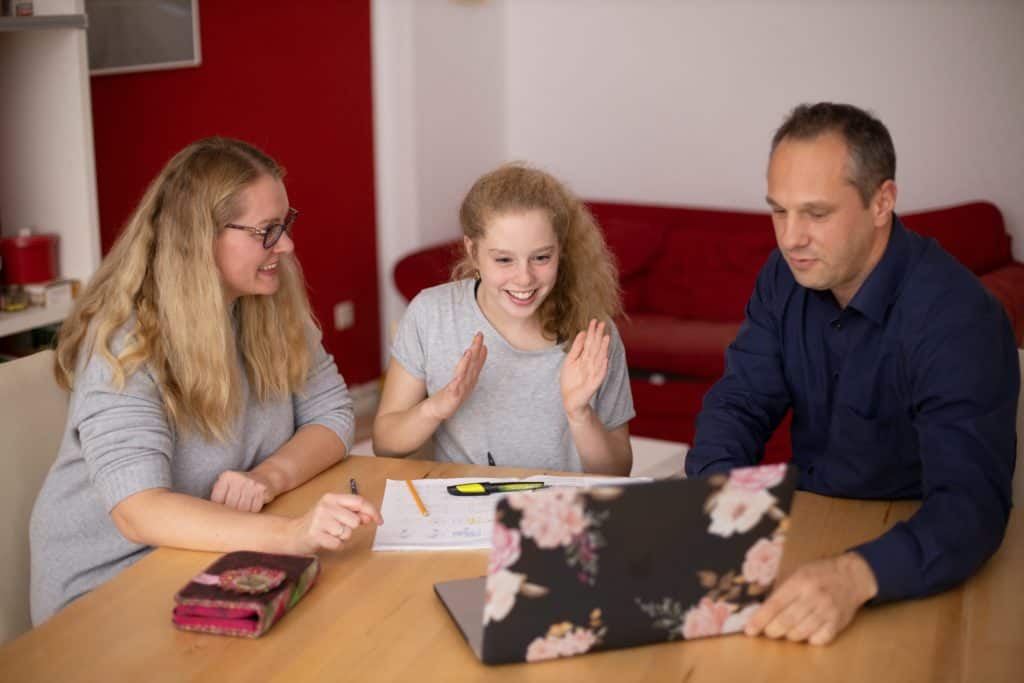 Persona's Benefit to Your Business
As you start your business venture, it is important to know how you are going to handle the inner integral aspects of it. Persona can give you a sense of relief as it is specifically made to take the frustrating and sometimes annoying financial tasks off your hands.
Persona is a free app that has the ability to manage your money for you as far as booking and collecting payments as a personal trainer, providing your business analytics, assisting with tax automation and tax optimization, and more. Beyond just money, the app also offers hassle-free scheduling that assists with your clients and payments simultaneously. 
The smartest businesses utilize Persona and it would benefit you to do the same with your newly birthed tutoring business.
Pinpoint Your Target Clientele
There are so many different types of clients and niche specifications for tutoring. Thus the first thing you want to do is pinpoint who your services will target and that will be the basis of your business plan.
You want to have an answer to these four questions:
Which grade(s) do you want to tutor? – Teaching a child in elementary and teaching a HS senior are two very different methods, so you must choose what range you are comfortable with.
Do you want to tutor for a specific subject? – Determine if you want to specialize in teaching science, history, math, etc.
Group tutoring or one-on-one? – You may prefer to only have just one student at a time or have multiple in one session.
Do you want to tutor locally or online? – Decide whether you'd want to do local personal tutoring or online where you will not have to travel.
Refine Your Knowledge of the Subject
In order to be taken seriously as a tutor, the subjects you are focusing on the need to have a high level of expertise. It can be tough to become an absolute expert in an entire subject so you may want to consider applying your studies to a certain niche. For example, if you want to teach math you can choose to specialize your services in trigonometry or algebra. Another option is to specialize in prep for standardized testing such as SATs. However, those are just two options of the several that are available to you.
Whichever option you choose, an important fact remains that you must stay up to date with current education standards. You'll need to be familiar, at all times, with required texts, new formulas, and updated information.
Knowing the material is a big part of the task but being able to teach it effectively is another big part. Being able to teach the content is what will set you apart from the other tutors so it is important to learn how to adapt to different students and their learning types.
Lastly, though not necessarily required, you can consider getting certified as a tutor. Getting certified with the National Tutor Association can give your business a more reputable look as people tend to view certifications as a signal of appropriate credentials.
Business Models
As mentioned before there are a few ways that you can choose from to start your tutoring business. Below are three popular business models you can start off utilizing:
Buy a tutoring franchise: There are existing business models such as Kumon or Sylvan Learning and you can consider joining their franchise. However, you should definitely research before doing so because you have less freedom and there are start up fees.
Run a home-based tutoring business: If you are looking to spend the least amount in start up costs then you can start your business from home. You can designate a space in your home for the tutoring to take place. Also you can decide whether you want to invite clients to your home or just do online services. Be mindful, certain states have different zoning rules to abide by for in-home businesses.
Be a travelling tutor: Becoming a traveling tutor has its benefits because you do not have to give out your home address and parents of younger clients will appreciate not having to drop their child off to be tutored.
Register Your Business
Once you decide to take your business to the next level it is important to register your business as an LLC. With an LLC you'll have reduced liability and the choice to be taxed as a corporation or a sole proprietor. However, before registering you should come up with a unique business name that is available in your state. After registering your business as an LLC you will in turn give your business a professional upgrade as you will have to include the "LLC" tag at the end of your business name.
Establish Pricing
When it comes to pricing your services it is important that you do the necessary research and brainstorming. Pricing is too high or even too low can cause a worry for potential clientele.
First, you should start by researching other tutoring businesses, especially those nearest to you locally. Once you do this you can develop a base price for your services. Depending on if you offer more or less than your competitor you can adjust your price upward or downward.
Another aspect to take into consideration is the type of clients within your reach. If you live in a more affluent area you may be able to charge a higher, premium rate because your clients are likely to be able to afford it. Conversely, if you are offering services in a less upscale neighborhood then pricing would have to be modified accordingly.
Lastly, you must consider the amount of experience you have in tutoring. If you have a lot of teaching experience or have found a lot of success tutoring before starting your own business, you can consider that in your pricing. Experience or lack thereof should factor into the price points of the services you offer.
Marketing and Promotions
Your business can only thrive if there is participation in your services from clients. Thus, the marketing and promotion that you use are as vital as any part of the business setup. Here are some steps to take when framing your marketing plans:
Have an "Elevator pitch": You want to be able to quickly divulge all about your tutoring services in a few small sentences if ever asked. Be sure to include the type of client you help, their weaknesses and how you help improve them.
Offer discounts in the beginning: Everyone likes to get a deal even on services like tutoring, so offering a discount on the first sessions can allow for potential clients to feel more comfortable partaking in your business even though they are unfamiliar.
Online Portfolio: A website can make a business look more professional and make it easier for potential clients to see your services offered and the credentials you have.
Business cards: Though it may seem that everything is online so there would be no need for physical business cards. On the contrary, since a lot of tutoring businesses are local, having cards to pass throughout the community can help spread knowledge of your business.
Referral system: You can use your clients to enhance your "word of mouth" marketing. A referral system in which the client experiences your services and then brings in another client will help increase your clientele significantly. Especially due to the base of your operation being in the local community.
Be Prepared for Challenges
Tutoring, like any business, will come with its own set of challenges that you will face. The best thing you can do for yourself is to prepare physically and mentally for them and address the issues as they come. Challenges will come in different forms.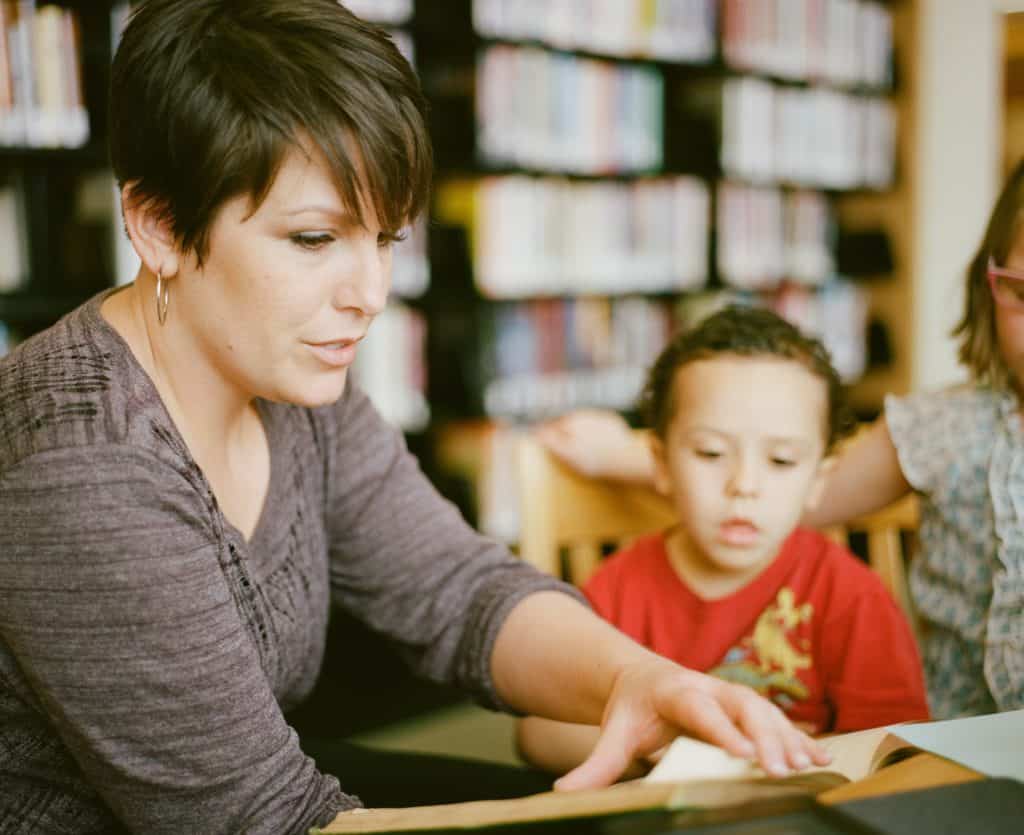 Scheduling will be a big challenge for some depending on the class of student that you will be addressing. For example, the grade school students will not be available until after the school day so you will have to give up most of your evenings. Another example is working with college students, who have various scheduling setups, which will in turn keep your schedule nontraditional.
Each student is different and will pick up the material they are studying with you at different paces. You must be ready and patient with each student because it may take extra time with some that it does not with others. Experiment with different learning styles and techniques and take on the challenge of finding what works for even the most difficult student.
A big factor to prepare for as well as dealing with the parents of your students (especially if you are dealing with young students) as they are funding their sessions. The goal is to keep the parents happy and you can do that by making sure you provide a safe and comfortable experience for their child. Also, make sure you utilize great customer service skills that will help in dealing with the more difficult parents as well.