10 Ways to Get More Personal Training Clients
Most personal trainers have seen their businesses suffer as the epidemic spread. Clients have been hesitant to give up other important matters in order to focus on their health.
Now, in a desperate move to re­gain market share, many personal trainers are turning to smaller clients who they can serve at the expense of their existing clients. Of course, this is not great news for larger clients who will have less competi­tion when shopping for a trainer.
For this reason, excellent personal training marketing techniques are extremely important today. Whether you've been running in-person sessions with extra safeguards in place or focusing more on communicating digitally, there has never been a better time to enhance your client acquisition efforts of if you're completely new to this – start a personal training business.
How to Get Personal Training Clients
Here are 10 ways you can grow your business and attract new clients:
Who's your target client?
Branding is (almost) everything
Content, Content, Content
Guest posting on other sites
Social Media = Love
Grow your online presence
Keep sending emails
Referrals? Yes, please!
Incentivize your clients
Slow and steady wins the race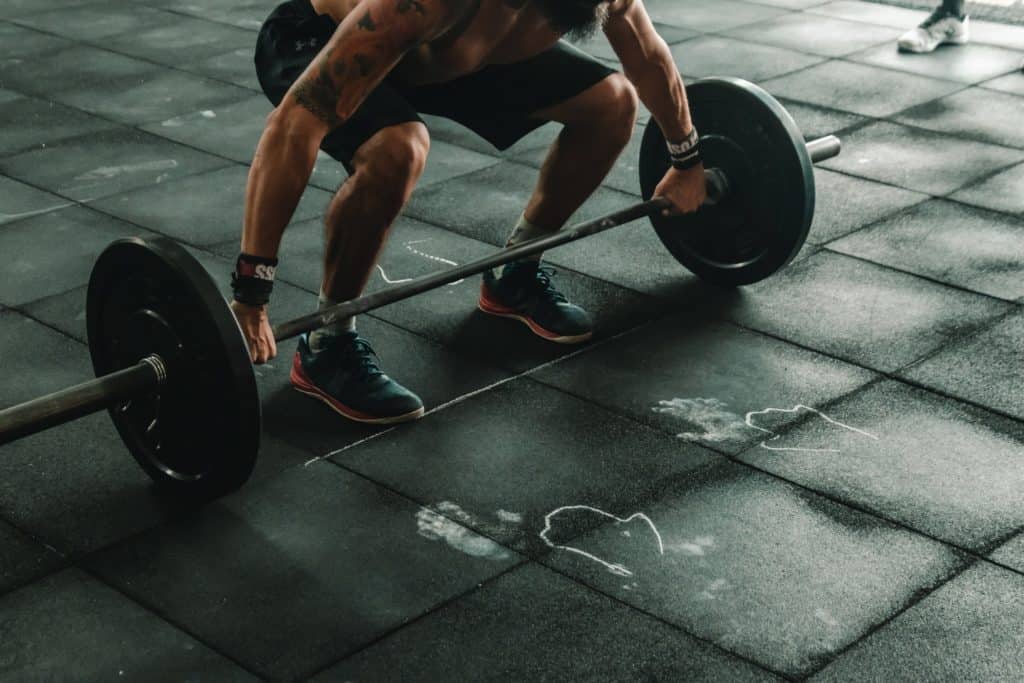 Who's your target customer?
One must always begin by figuring out who the ideal audience is. Take inspiration from where you are. A personal trainer who lives in an area with a large senior citizen community, for example, may wish to target her services toward older people. Ask yourself these personal training consultation questions to get a clear direction:
How old are they?
What's gender?
How fit are they?
What do they love to do?
What's their professional status? Are they students? parents? professionals?
Once you have your answers, start building an ideal client profile, which will influence how you sell your services. If most of your clients work normal hours, for example, it may be a good idea to change the times you provide training from mornings to evenings for example.
Branding is (almost) everything
Your personal brand is the public face of your business. It should express your valued expertise to customers and who would benefit the most from it. People will be more difficult to connect with you if your brand does not portray your personality accurately.
You may sell a branded program if you have an unusual exercise method or strategy. Choose a catchy name that will resonate with your potential clientele. This transforms the focus from being just a personal trainer to being the person who came up with a distinctive workout. It'll set you apart from the crowd.
Content, Content, Content
It's critical to project yourself in the best light possible if you want to be seen as an expert. A professional website that addresses your target client's queries is a must-have.
Write blog posts
Blogging is an underutilized marketing tool. You may use your expertise in personal training to build your authority and trustworthiness in the field. Make a regular publishing schedule for blog articles. You might either write them yourself or hire someone else to do it.
Include client testimonials
In almost every sector, clients check online for social proof before making a purchase. And consumers claim that positive testimonies and reviews improve their trust in a business by 72 percent. Ask your regular clients to leave a review of your services on your website, along with links to it.
Guest posting on other websites
When you approach an industry website, or other content publishers with a guest blog submission, they'll likely check your online presence to check your writing quality and get an idea of your social media popularity. Even if your social media presence is just getting started, high-quality blog posts indicate that you can provide the same for their site.
The technique of creating a regular, reliable blog post is known as blogging for blogging's sake. Blogging for blogging's sake is ideal for individuals who enjoy writing and want to share their knowledge with the world. In contrast, sponsored links bring visitors to your website without offering anything in return. When done properly, they are an excellent method of promoting yourself
Social Media = Love
Personal training businesses can and should use social media to reach a large number of clients and generate substantial revenue. If you understand how to make the most of it, it may be an amazing source for personal training business growth.
Focus on the social media platforms your ideal clients use
Do a little research and discover which social media platforms are most popular among your target audience. Both Facebook and Instagram enable you to send tailored advertisements to specific audiences. Your ideal clients, on the other hand, might be somewhere else.
They might, for example, be people who spend a lot of their time on LinkedIn. They may also split their attention between Instagram and Twitter. Your postings will require modification to fit the styles and restrictions of each platform.
Make sure your profiles and pages are well-made
Starting a social media presence for your firm allows your followers to keep up with the latest developments and availability. Writing educational and inspiring social media content informs and encourages your audience to achieve new fitness objectives.
A consistent internet presence will also assist you in remaining at the top of their minds. You'll be the first person on their list once they've decided to hire a personal trainer.
It takes a village. Well, actually… it takes a community.
Use social media to stay connected with your customers and create long-term relationships by answering questions, responding to comments, and fostering conversations. Encourage clients to interact with one another, share success stories, or encourage one other to achieve progress.
Many social media interactions are also chances to demonstrate your expertise and sell your value as a competent personal trainer.
Grow your online presence
When most individuals begin looking online for a personal trainer, getting discovered quickly is critical to the success of your company. Some trainees prefer to keep the engagement online completely, which is why you should also consider how to become a virtual personal trainer?.
Local SEO means local success
When individuals are looking for a personal trainer, they are most likely to Google phrases like "personal trainer near me."
Google My Business is a free service that allows you to create a professional profile and manage your Google listing. By signing up to Google My Business, it may appear as one of the search results in the expandable box found on the right-hand corner of the screen. As a result of increased star ratings, you will seem more legitimate if your clients review your business and add it to your listing.
Get on the online directories
Register your business with as many directories as possible – no less than 30 (and when you reach 50 you can ease up a little). They should be sites or directories specific to personal training — such as Yelp, IDEA and Thumbtack's trainer lists.
Citations could have little effect on your Google search rankings, but they frequently provide free backlinks that boost the authority of your website in Google's databases. Improving your website's SEO leads to getting more visitors for the articles you write.
Keep sending emails
We advise sending emails on a regular basis to assist you to be perceived as an authority for your subscribers. Use email marketing as part of your personal training marketing plan. Provide discounts, links to valuable articles, or health-related guidance, for example. Your clients and subscribers will remember the value you provide on an ongoing basis, even if they can't attend sessions right now.
Referrals? Yes, please!
Trainers who have a following of clients may generate a lot of business through referrals. Ask your customers if they may refer you to their circles. Much better than cold-approaching potential clients in a park or a gym. We recommend including incentives for your clients to make those referrals. Give them a free session, or offer a discount on their next purchased package. Basically, do anything possible to motivate your clients as a personal trainer.
Another goldmine is the process of cross-referrals. You're very likely surrounded by other wellness professionals who see the exact type of clients you're after. Therapists, chiros, and integrative medicine providers would all be happy to refer you clients if you can return the favor.
Incentivize your clients
Clients will appreciate knowing about discounts and other special offers, even if they are not immediately available to train (did anyone say quarantine?)
A few things you can offer as a trainer would be:
Go Online
Provide clients the choice of working out online, and video software allows you to broadcast group workouts live. Alternatively, give them the option of having private training sessions via video chat instead. Our article about How to Start an Online Personal Training Business should help.
Everybody loves a freebie
A free session may persuade anyone who was on the fence about signing up. After all, what have they got to lose if it's free?
Friends who train together…
Clients usually enjoy working out together. Make a special offer for clients who want to bring a buddy to their private training session. Your client's friend will be able to observe your talent first-hand, making them more likely to book personal sessions themselves.
Be the one to tell them about the newest tech
Clients who pay for personal training are generally interested in fitness technology and could expect you to keep up with them. Invest in new gym equipment and let people test it out for free. Alternatively, promote new fitness gear, such as a new fitness widget or the latest home training electronic device. Demonstrate how to incorporate it into a client's healthy lifestyle.
Slow and steady wins the race
Let's face it, if you're a fitness professional you're probably not a marketing expert (but hey, those guys are not fitness pros!). Don't get overwhelmed by the ocean of options out there. Take it one step at a time. Try one or two methods at any given period. If it doesn't work, just try something else. The ones that work for you will REALLY work. You'll find tons of good ideas on industry podcasts and we just so happened to have curated a list of the best podcasts for personal trainers specifically for this purpose.
That said, if you're already training a few (or many) clients, check out Persona as your financial and business management platform. We take care of all the stuff you don't really want to, such as scheduling, collecting payments, calculating taxes (and much more!) so you can focus on growing your business.