How to Collect Payments as a Personal Trainer
Congratulations you have received your first personal training client and started your business, but wait there's more. What is the name of your new business, what is your rate, and how much should your clients expect to pay? Most importantly a question to ask yourself is, how are you acquiring payments for the exceptional service you are offering your clients? There are multiple ways, but we will be going over the 3 best methods the team has thought of, as well as questions to ask yourself before choosing a payment collection platform. You can read our full article about personal training consultation questions.
Best ways to collect payment from clients
1. Persona – as you may have gathered, we're a management platform that aims to disrupt the way wellness professionals manage their finances and business processes. Our platform offers financial tools and services that every personal trainer needs. Some examples of these services offered are business accounts, scheduling, payment processing, tax vault, auto-deductibles, and analytics on how your business is growing. Persona is also great at telling you when and how much you should pay in taxes, some self-employed professionals should file tax four times a year. Two more tidbits – your money is eligible for FDIC insurance and our applications only take 60 seconds. It's also a great tool to get started with if you're wondering how to start a personal training business.
2. Venmo – a mobile payment service owned by Visa, with an active community of over 60 million users is another great way to receive payment from your clients, while it does not really assist with ways to get more personal training clients it is the most widely used. Merchants such as Poshmark, Abercrombie & Fitch, as well as Delivery.com, utilize Venmo to better serve their customers. Venmo offers new business users zero transaction fees for the first month at the time of writing this article. After the first month, Venmo will charge $0.10 and 1.9% for every transaction which is subject to change.
3. Stripe – Stripe is also another great way to collect payments from your clients. Companies that are very well-known such as Amazon, Postmates, and Twilio utilize Stripes Services. Stripe not only collects payment from clients, they also offer an optimized checkout system, and can even manage your company's billing and subscriptions services. I almost forgot to mention the most important part, which is the price to use their service. At the time of writing this article, and according to Stripe's website, their fee is 2.9% of the transaction plus a $0.30 charge. Stripe also offers other payment products such as payment links, invoicing, billing, and even company credit cards. It is best to keep in mind the wide array of financial solutions when making business decisions.
Questions to Ask Yourself Before Using a Platform to Collect Payments
Although using a platform to collect payment from clients may be convenient, it is a huge decision. These platforms do not work out for every business varying from big to small. Going through all the paperwork and application on setting up your payment solution takes a good amount of time. That being said, the likelihood of switching your payment solution is less likely after going through the trouble. Well, fear not, to avoid this issue we are going to talk about elements to consider before you sign up for a payment collection platform.
1. How Much is The Processing Fee? – Here at Persona we understand that personal trainers have expenses that run outside of their customers, even if you're just looking to become an online personal trainer. Trainers may have to pay for expenses such as travel, phone, internet, or even rent. That is why it is important to see how much the platform is charging. Not all platforms, but the big platforms such as Stripe and Venmo charge a fee of 2.9% of the transaction and $0.30. That is a good amount of money, you should also consult with the platform when they collect the fees as well. Do they do it quarterly or annually? You want to make sure there is enough money to make your business profitable.
2. How Often Are Your Clients Paying? – This question depends on your business model, some personal trainers charge weekly, monthly, or yearly for sessions. Group discounts or friend referrals also make payment collections a little different. After doing analysis, taking a lump sum rather than small payments may benefit your business in the long run. Remember these platforms charge 2.9% and $0.30 per transaction.
For example, let's say you charge your clients $50 a month for sessions. If the client pays per month, at the end of the year they would pay you $600 less $17.40 for the 2.9% and an additional $3.60 for the $0.30 per transaction fee. But on the other hand, if your client just gave you the $600 upfront at the beginning of the month, you would still be charged $17.40 but only pay $0.30 once. Instead of 12 transactions, there would only be 1. This would avoid the $0.30 transaction fee charged every month. People have different strategies when accepting the payment so make sure to choose the one you are most comfortable with!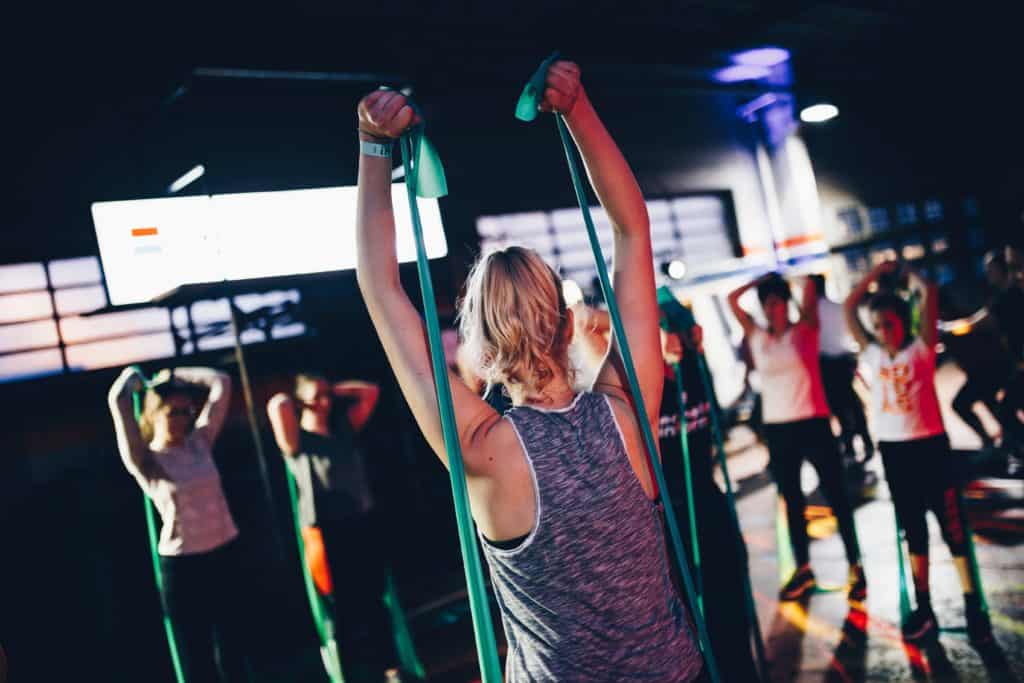 3. How Credible is The Company? – Companies like Venmo and PayPal are credible, their services are utilized by big companies such as Poshmark and Abercrombie & Fitch. There are always new and developing payment collection platforms, and they may be tempting especially if they charge lower fees. I love it when things are secure, and with a reputable well-known platform, it ensures that your payments will reach your bank account.
4. Your Client's Preference? – If you have clients and are in the process of choosing a payment collection platform, you should consult with them. Take a quick survey on the client's preference when paying. Clients may introduce new ideas on payment collections.
5. Do You Want to Be Self Employed or Work For a Gym? – Working for a gym has its own perks, the software is established already and equipment is all set in stone. The gym could be using well-known platforms such as PayPal or Venmo, and if that's the case then you are prepared. On the other hand, being self-employed opens up the possibility of a more creative direction. You are in charge of setting up your own payments and rate. The choice is up to you to decide.
6. How Easy and Simple is The Service to Use? – This is a very important element especially if numbers aren't your calling and you have lots of clients. Platforms with great customer service and a responsive email team make the process easier. If you run into a problem or see an error the help team may be able to solve it very quickly. Also, it would be very convenient if the platform you are using has an application that is on the Apple or Google Play Store. We are not always in front of our computers, but our phones are always on us.
Checking your funds at the palm of your hands would be very convenient especially if you are busy and are the most sought out personal trainer. It is always great to have more features in a payment platform than less. Although you may not utilize the application now, in the future you may want to learn how to use it to benefit your fantastic business!