How to Get Clients as a Fashion Stylist
People love grooming themselves. They have their own taste and style. Getting ready for anything excites people. People want to give out a very good first impression and hence they invest time in getting dressed. Every individual has a unique taste in clothes and accessories. People even go to the extent of having a personal collection of clothing, shoes, or accessories. Now when that is not enough people hire other people to get them dressed. This is where is personal stylist comes into play.
A personal stylist helps clients create the most suitable image by choosing clothes and accessories that fit clients' body types and individual needs. They may also provide style advice and assist with hair, make-up, and even home decor. A personal stylist must have a keen eye for beauty and style along with strong attention to detail.
Now if you are a new or an aspiring personal stylist then it is very important for you to get clients. If you are already putting yourself out there and still have no success in building your clientele, then this article will tell you exactly how to get more clients as a personal stylist. Keep reading in order to give your career as a personal stylist a kick start.
How to get more clients as a stylist?
A common mistake many stylists make at the beginning of their career is that they throw their hands in all directions. But narrowing down who you want to work with will help you build better client relationships. This is not too different from how personal trainers get new clients.
Know your ideal client:
In order to attract more clients, you need to know exactly who you want your clients to be. It can either be a man or a woman. You need to figure out what age group does you want to work with. Do you want to work with somebody who shares a similar taste in style like yours or do you want to experiment with different styles?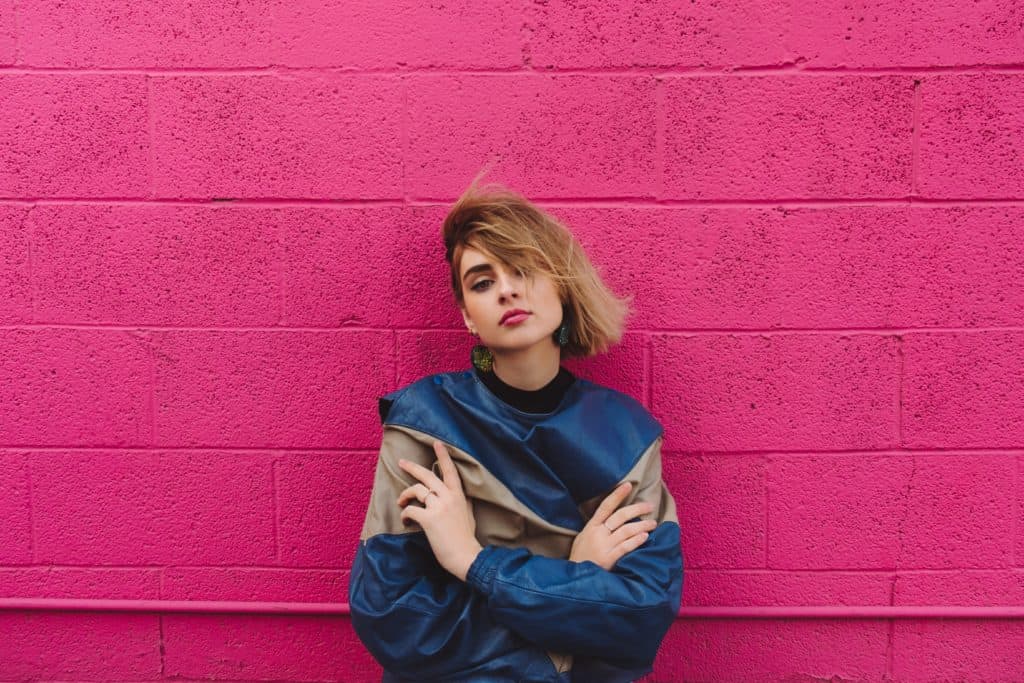 You can work with a magazine, and style models for their shoots. You can work with advertising agencies. You can also work with celebrities or businesspersons. Basically, you need to know where you are headed to.
Follow your intended clients:
Once you have figured out your clients, you need to be where they are. When I say follow your clients, I mean you try to know every detail about your intended clients. Their taste in style, Their likes, and dislikes. What brands are your clients leaning towards? What do they need to work on? You need to let them know that you exist and are there to help them work in their styling. The more your clients get exposed to you, the more likely they are to follow you. This is why you need to find out every detail about your client and try to interact with them online or offline.
Have strong work background:
In order to move forward in the fashion industry, you need to have a very strong work background. Internships are the best ways to build that strong background. This will not only help you gain experience but also will provide you with an opportunity to learn and grow. It will help you be updated with the market trends. While you are at it, You should try to get internships with clients that interest you. Do not grab any opportunity you get. You need to calculate every step of yours and choose wisely.
Find yourself a mentor:
Working with somebody who already has a strong foot in the industry will help you widen your reach to your clients. You will be exposed to many intended clients. You can have first-hand experiences by working with a professional personal stylist.
You will never know if you are a good stylist unless you have tried your hands on a real person. It is very important to find yourself a mentor who will be able to guide you in every step at the beginning of your career. Who you want to have as your mentor completely depends on you. Do not go to any stylist without having enough knowledge about them. Do your research, find the best mentor for yourself.
Provide extra services:
You can start by opening a youtube channel or blog post where you share tips and techniques on styling. You can talk about the latest trends in fashion. You can also give Constructive criticism to celebrities about their styles. Give people advice about what to wear for a particular occasion. What jewelry to accessorize with certain garments? People are always looking for some kind of validation. They would love to hear what they are doing wrong with their wardrobe and you can be that person who helps them. Sometimes small steps take you a long way.  This is an extra step that you can take on how to get more clients as a personal stylist. One call-out here is not to get too bogged down with the extras. Time management skills are key for any freelancer.
Learn new skills:
As a stylist, it is very important that you have some extra skills outside of just styling. For example, being good at makeup is very important. You can then advise your clients or even do their makeup by yourself to match what you've styled for them. You should also be good at shopping and arranging a wardrobe. You need to be really good at time management. And above all, you must be excellent at communicating as a major part of your job is communicating your ideas of styling. With all these additional skills your chances of landing more clients increase.
Build your portfolio:
When hiring someone who will be responsible for how they look, clients will always look for someone who is experienced. You need to start walking in the direction you are headed and a very small step in that journey of yours is building your portfolio.
Now, In order to build your portfolio, you need to have some work experience, which you can get from the internships that you have done. You can also build your portfolio by submitting your personal projects. You can style your friends or family members and add their pictures to your portfolio. This will help you increase your chances of landing more clients.
Advertise yourself:
When I say advertise yourself, I don't mean pay for ads on TV or Newspaper. Advertising can be of different and simpler forms, and trust me this goes a long way. If you don't tell people what you do and offer, then your clients will never know about you.
Build a website keeping in mind who you want to attract. Brand yourself with the photos and videos you decide to post. Your work defines who you are. People believe more in what they see than what they hear. Post your styling videos on social media. Remember, your social accounts can be your best friends if used wisely. Start with Instagram, Facebook, etc. Talk about what you have to offer. Tagging yourself to as many Facebook or Instagram groups is one of the best ways to increase the outreach to your clients.
Reach out to your clients:
Now that you have completed all the necessary steps you can start looking for your dream job. Walk in or reach out to potential clients via phone or email. You can send them your resume or portfolio of your styling or work on clients. If you don't have any professional work to show you can show your potential clients the works that you have done for your friends or family. If you have taken formal education or gone to school for styling, you can show them the work that you did in your school as well.
These are some of the steps that you can take in order to get more clients as a personal stylist. However, in the process, you will learn new things and gain new experiences that you can use to further reach out to more clients. You just need to keep going and trust your skills and the process.
In conclusion:
Now that you are moving forward in your career as a personal stylist, then there is something that might help you in this process. If you are looking for a platform to manage all of your business and financial aspect then you don't have to search much further than our very own platform Persona.
Persona is a fantastic tool for managing and growing your business as a personal stylist. Our app is completely free to use, forever. Persona can help with payment collection, invoicing, expense management, taxes and we even generate an online store for you to send out to your clients.
And the best part is that Persona is 100% free, always. No fees of any kind. You can easily download the app from the Google Play Store or the Apple App Store or simply sign up at the top or bottom corner of this screen.