How to Keep Clients as a Personal Trainer
With a New Year right around the corner, many have already promised to make a change and take their health and well-being more seriously. This results in an increase in subscriptions to personal fitness programs. But many quickly lose steam and eventually fall away.
Now that your ship has set sail and you've managed to grow a reasonable client base, it is time to plan ahead so that you stay afloat. By dedicating a fraction of your time to maintaining these relationships, you can maximize your client retention. This will allow you to focus on expanding instead of shrinking.
Here are 6 of the best ways to never lose your personal training clients:
1. Get Personal
2. Reward, Reward, Reward
3. Be There After Hours
4. Level Up
5. Take the Initiative
6. Revive the Flame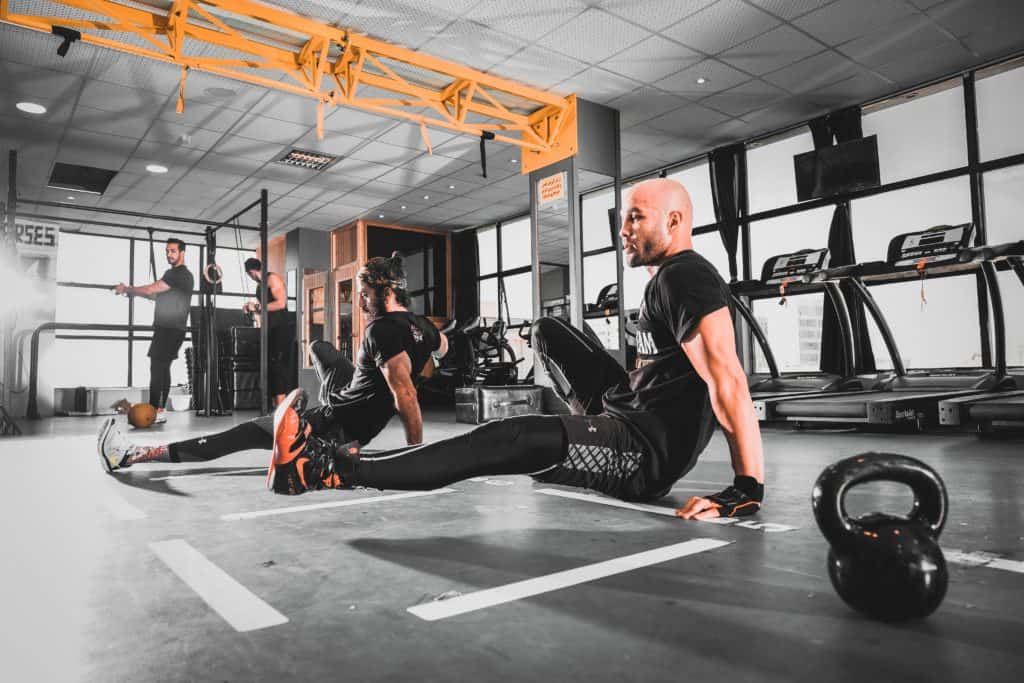 Get Personal
The first way is to connect with each of your clients individually.
In the same way that we are all different ages, genders, sizes, and colors, the programs that you create for your clients should not be 'one size fits all'. The best thing to do at this point is to learn how to motivate clients as a personal trainer.
Not only is having that attitude the quickest way to tell your client base that they are not important as individuals, but health simply does not work that way.
It is your responsibility to get to know your clients on a personal level. This includes what their goals are, what motivates them, and what things hold them back. Beyond that, you should also be educated in targeting different problem areas for different body types rather than relying on one method of fitness.
Taking the time to get to know each of your clients will not be easy. But it will pay off in the end with an increased chance that they continue their journey with you by their side.
In a world of automation, people really want to know that you are a human that has feelings like them.
And so, not only can remember things like the fact that they are trying to get toned for a wedding improve your client relationship but sharing about yourself and the challenges that you had to overcome to get to where you are today will help tremendously as well.
Reward, Reward, Reward
The second way is to incentivize your clients.
There is something addicting about playing games and winning things. This desire can be used for the good of both your clients and your business.
There are two main ways to reward your clients:
Gamification
Gamification "is the application of game-design elements and game principles in non-game contexts".
This is something you can apply to the different workouts and programs that you put in place for your clients.
By reaching certain milestones, they can have the chance to earn fitness rewards. This can be shout-outs on social media, coupons for free smoothies, or even a rank on a leaderboard that fosters a sense of competition between multiple clients in your client base.
It is easy to become overwhelmed by worrying if the incentive that you are offering is enough. But fitness giants like Peloton have used intangible rewards like virtual badges and shout-outs much to their success.
By stimulating the brain and turning what could be viewed as discouraging hard work into something fun, your clients will appreciate you. If you're asking yourself how to have more of an online presence, check out our piece on how to become a virtual personal trainer.
Expanding the Network
Another way that personal trainers can incentivize their client base, thus increasing client retention, is by offering a form of a referral program.
Zendesk describes the 'refer a friend program' as a way to reward clients for referring their friends and family to a product or service. This effectively turns clients into advocates of your business and expands the client base at the same time.
You do not have to go all out by offering your training at half the cost. But offering the friends and family of your current client even dollars off will most often do more good than harm.
On the other hand, referral programs give back to the referring client in the form of a discount on their own product or service.
If you make sure to count the cost beforehand, rewarding your clients for their hard work and effort will truly go a long way in keeping the relationship you have with them strong.
Be There After Hours
The third way is to stay connected with clients on social media.
You do not want your client base to develop the "out of sight out of mind" mentality. By establishing a presence on social media, you are able to maintain current clients and potentially find others.
In many instances, your training sessions will be intense, sweaty, and constrained to a block of time. On social media, you can:
All of which create a sense of community and a stronger relationship between you and your client base. It is even possible that your clients to connect with one another.
Platforms like Instagram are great for posting photos with thoughtful captions and even having temporary stories that keep everyone updated. While other personal trainers create pages and lifetime support groups on platforms like Facebook.
Level Up
The fourth way is to seek feedback, both positive and negative, from your client base.
Feedback is arguably one of the most important things that a client can give to you as a personal trainer, aside from payment, all jokes aside. Hence, prepare a list of questions that personal trainers should ask clients and ask your client those questions.
People continue to use a product or service because they like it. They also stop using products and services, sometimes even boycotting them, because of the things that they do not like. Because of this, it is obvious that you want your clients to like the service that you provide.
Many will take to social media and rate how you did whether you ask or not. And so, there is no better way to find out what needs to be improved upon or what needs to stay the same than to directly ask them for their thoughts and opinions.
Not only will this show them that you care about what they have to say. But your client might call an issue to your attention that you had no idea about, like your availability or your style of coaching.
Creating opportunities for them to share what is on their mind will also allow you to target any doubts and fears that may lead them to go to your competition or stop training altogether. Both of these are far from what you want.
Feedback is something that can be collected in a variety of ways. Some personal trainers prefer face-to-face conversations before or after a session. Others provide their clients with a line of communication such as the DMs of a social media platform or by email.
The choice is yours. But it is one that you should definitely invest in.
Take the Initiative
The fifth way is to get a jump start on their program renewal.
Benjamin Franklin said "failing to plan is planning to fail." What this means is that you need to make the time you have with each client meaningful while they are already committed. In this way, you can get it into their head that they will be doing this again because you are worthwhile.
If you wait until the last minute, when their time has already run out, to worry about encouraging your client to commit more time, it is already too late.
Forbes advises that you be proactive and start discussing your future with your client early on.
As you see them reach each of their milestones, ask what they plan to accomplish with you in the next season. It is important to emphasize that fitness and wellness are never-ending journeys. There does not need to be an end in sight. And you can help them to understand that.
It is understandable that you would not want to be too aggressive when taking the initiative to gain future commitments from your clients. However, this is not the time to be shy. Remember that if they needed the push and accountability to start, they will need those same things to continue.
Revive the Flame
The final way is to revive former client relationships.
While the main goal of this guide was to prevent any of your clientbase from falling away in the first place, sometimes it can't be helped. People become sick, have children, or need to stop service for many other reasons. This does not mean that you should lose hope.
Anytime that a client signs up for a personal fitness program with you, you should view this as a long-lasting relationship. This is regardless of if they arrange to meet with you on a weekly basis or haven't worked out in months.
Apart from maintaining an active internet presence on different social media platforms, a newsletter is the best way that you can touch base with former clients.
A newsletter is usually an emailed report containing news concerning the organization. You can build one with one of the many templates offered by Canva and personalize them to meet the needs of the former client.
Using words of motivation and reminding them about the benefits of the hard work that they put in previously can go a long way.
As a personal trainer, increasing your client retention is not something that you should find mysterious. The 6 ways shared in this article are tried and true by fitness, eCommerce, and retail businesses alike. And by applying them in your own business, you can see the same success.