How to Become a Makeup Artist
Do you see yourself being a makeup artist full-time? If so, it's important to develop a proper plan and stick to it. But what exactly is a makeup artist, and what are the steps that need to be followed to become one?
What is a makeup artist, and how do I become one?
Makeup artists work within the beauty industry to enhance the physical appearance of their clients through cosmetic techniques. Using cosmetic products, they conceal and smooth out flaws, and emphasize a person's physical features, with the purpose of beautification. In other words, as a makeup artist, the face will be your canvas. By using your skills, experience, and tools, your goal will be to highlight your clients' positive physical features and transform their faces, and sometimes even their bodies.
Which way do I go?
The first step you need to take when considering going down the path of makeup artistry is to figure out what kind of makeup artist you want to be. Depending on your interests, there are several ways you can go about it.
Fashion makeup artists work within the fashion industry to create looks that stand out in photoshoots, but are not generally worn on a daily basis
Bridal makeup artists work within the wedding industry to create the ideal look for the bride and the bridal party
Beauty brand makeup artists work with companies in the makeup industry to highlight the products sold in their stores, and presented in photoshoots
Cinematic makeup artists create a style that conforms to the vision of the director, and the cinematic project at hand 
Theatrical makeup artists create exaggerated looks that withstand heat and sweat, and can be visible to everyone in the audience
Face and body paint makeup artists create expressive looks for clients that will appear on the screen, on theater stages, and at special events
You may also like: tattoo styles a tattoo-artist-must-know
How to become a makeup artist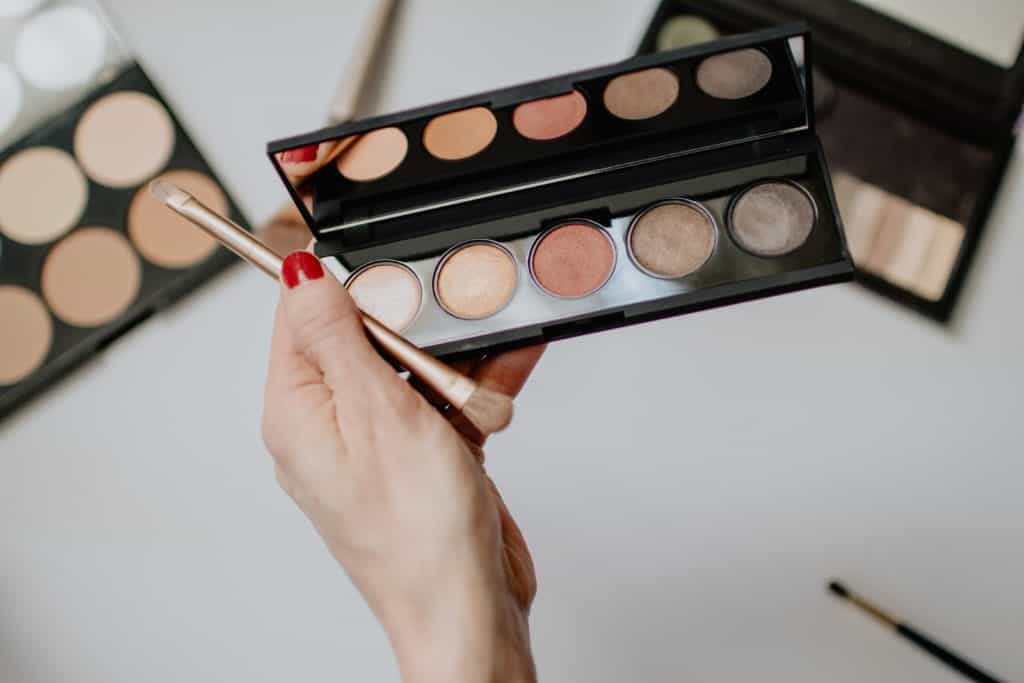 Let's say you've already decided which professional path you want to follow as a makeup artist. Now what?
Practice, practice, practice. Scour your local drugstore makeup counter for beginner tools. No need to drain your finances on expensive supplies in the first phase of your learning process.
Make use of the endless resources that the internet has to offer. Watch video tutorials, and follow makeup professionals on social media. Then practice what you've learned from them. Ask your family and friends to let you use their faces as canvases, and compare your final results with the ones in the tutorials? Are they similar? If not, don't stress.
It's not going to be perfect from the get-go. Try to figure out your mistakes, and learn from them. Practice is key. It's important to practice on yourself, as well. By doing this, you develop your motor skills and coordination and get acquainted with different shapes of faces, skin colors, textures, eye color, etc. After all, you're not going to get the same results when practicing on someone else's face as you will when you practice on yours. 
You may also like: how to get clients as a personal stylist?
Hone your skills as a make up artist
Once you feel like you've gotten the basics figured out, it's time to take it one step further. Next time you find yourself perusing the makeup section at the store, invest in more expensive, better-quality tools. Do your research beforehand, read reviews and watch videos that show you the difference between the lower- and higher-end makeup tools and cosmetic products.
You will need to go through your makeup bag and see what items need to be replaced with higher-quality ones. If you find those items to be out of your price range, consider buying them one at a time, or research similar items from no-name brands that offer the same quality.
And keep practicing. Now that you've started to hone your craft, you may feel like you don't need to practice as much as you were in the beginning. But practicing is more important now than ever before. At this stage – between beginner and expert – you can begin to understand your past mistakes, improve your skills, and start to prepare yourself for a career in the field of makeup artistry. 
You may also like: how to start an online makeup business?
Get a formal education
If you're serious about going down this career path, getting professional training can make a significant difference. Makeup classes can offer you some hands-on knowledge from professionals, and teach you the necessary skills and techniques required for success in the beauty industry.
Also, by enrolling in classes, you'll have the chance to connect with experienced professionals and build a network of contacts before graduating from your courses.
Some schools may offer full-time classes that cover broader topics, while others may offer courses focused specifically on one type of makeup artistry. If you're unsure yet of the specific direction in which you want to go and think a more generalized curriculum is best for you, you have a wider window of choices.
However, if you have already decided which category of makeup artistry you'd like to work in, it's important to find one that offers the classes you are looking for.
The tuition is also likely to vary from one school to another. As a general rule, those offering a full-time curriculum are generally the more expensive choice. As for the length of the program, you need to keep in mind that makeup artist classes usually take around 6 to 8 months.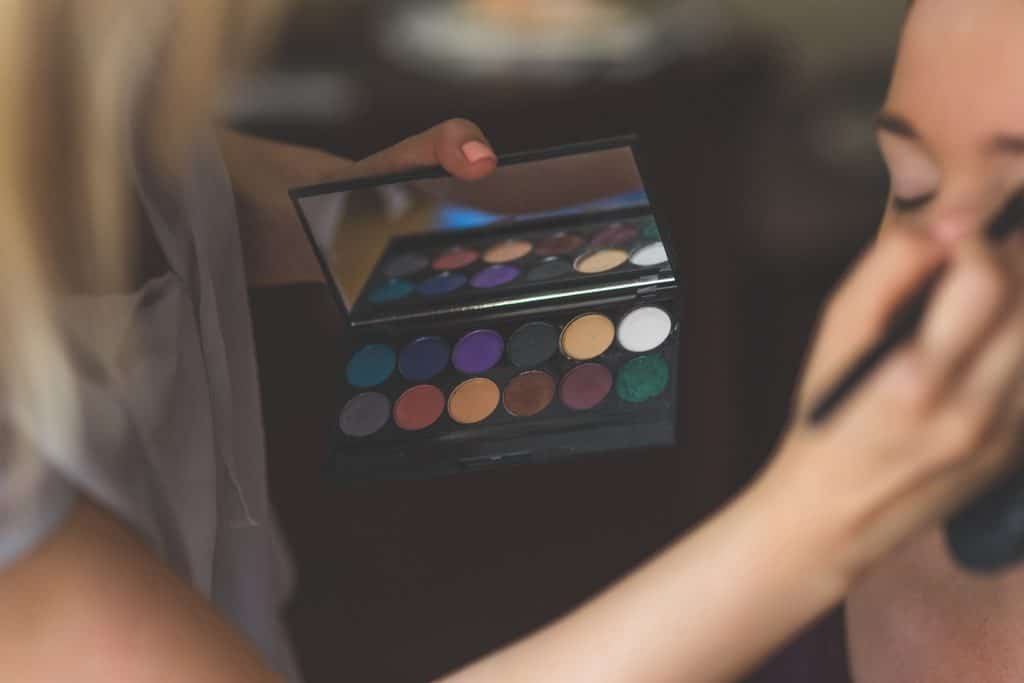 Though going to cosmetology school is not a mandatory requirement for becoming a makeup artist, formal education may give you a boost in this very competitive field. Not to mention the fact that the hands-on experience will help prepare you for the State Board exam required to become a licensed professional makeup artist.
Get your license
The requirements for working as a makeup artist vary from one state to another. Find out what the requirements in your state are, and get the necessary licenses or certifications (if needed). Some states require neither a cosmetology license nor certifications, while others do.
Once you've figured out what your state expects of you in order to be professionally acknowledged in your field, and be able to practice, look into getting a cosmetologist or esthetician's license if working in a salon. Once again, these vary from area to area. So make sure to do your research and acquire any documents that you may need. Don't forget to make and maintain your self employment ledger as well!
Build your portfolio
Prospective employers (and sometimes clients, too) will want to see engaging visuals of your work. Don't be afraid to showcase your creativity, and show the world your style. Use high-quality pictures of your best work, and keep adding to it over time. Just like with any type of work, a portfolio shows your capabilities in the field and your progress over time.
Work on your social media
After building it, add your portfolio online, in order to promote yourself. Social media is a good place to start. Display your art online, and make yourself known. By doing this, you might catch the eye of prospective employers and clients, and create a network with other people passionate about this field.
Not only that, but you might also make some fans along the way. And later on, if you choose to be your own boss and start a business in the field, you will already have a community to support and promote you.
Though you can make use of social media to display your makeup skills and talent in creative ways, Instagram and Facebook are not known for helping people advance professionally. Enter LinkedIn. Internationally known for setting people up with their desired jobs, LinkedIn can be a perfect place to post your portfolio when searching for a job in the field. Post your portfolio, update it regularly with progress photos, and don't be afraid to connect with others.
Don't be picky
We all know the saying "beggars can't be choosers." Well, it turns out it's never more true than when starting work in a new field. Now, we're not saying you should allow yourself to get trampled, but be willing to take any opportunity that comes your way. Allow yourself to learn from professionals, and if this means doing an unpaid internship, consider doing it. Or you could sign up for volunteer work, doing makeup at a local theater. Unpaid jobs are never fun, but they can be great learning experiences.
If the job is paid, even better. But beginnings are never easy, and the transition may seem daunting. But remember – this is what you've been working towards. A job in the field, however small, can teach you new things and help boost your resume.
Starting your own business
You've narrowed down the area of makeup artistry in which you want to work. You've practiced over and over again, improved your skills, got formal education, built your portfolio, promoted yourself, and even gained significant experience by working as a makeup artist in several places.
And now, you have decided to start your own cosmetology business, to be your own boss. You may be searching for useful tools to help you manage the parts that are outside your area of expertise – the business part of the business.
Persona
Enter Persona. With a score of 5.0 stars on both the app store and the play store, Persona is an intuitive business & financial management platform tailored specifically for business owners such as yourself.
The mobile app offers assistance with payment collection, client scheduling, and expense management while providing you with a personalized online store for better client communication and transactions. And since we all hate doing taxes, Persona automatically generates your Schedule C/1040 to make sure you have one less thing to worry about.
And the best part is that Persona is 100% free, always. No monthly fees, overdraft fees, or minimum balance requirements. You can easily download the app from the Google Play Store or the Apple App Store.