How to Become a Licensed Massage Therapist
Massage therapy has become all the rage. People find great joy in receiving it, but some take it a step further. It's a great feeling helping others out when they need a proper massage. Say you found a connection with the act of massage and find a desire to chase after that feeling. You are probably wondering, how to become a licensed massage therapist? How do I start a massage therapy business?
Start a Massage Therapy Business the Easy Way
Once you find a passion for a new career, you are most likely overwhelmed with trying to figure out what to do. There is so much that needs to be accomplished. It is hard to figure out what needs to be arranged and where to start. The first step is to take a deep breath. Settle yourself down and relax; the only way to successfully help people relax is to be relaxed and comfortable yourself. We'll help you figure out how to become a massage therapist.
The first step is to go to school and look for a program that works for you. There are many different programs in the world, found in different ways. When looking at programs, you might find there are different styles of massage therapy. A few examples are, but are not limited to: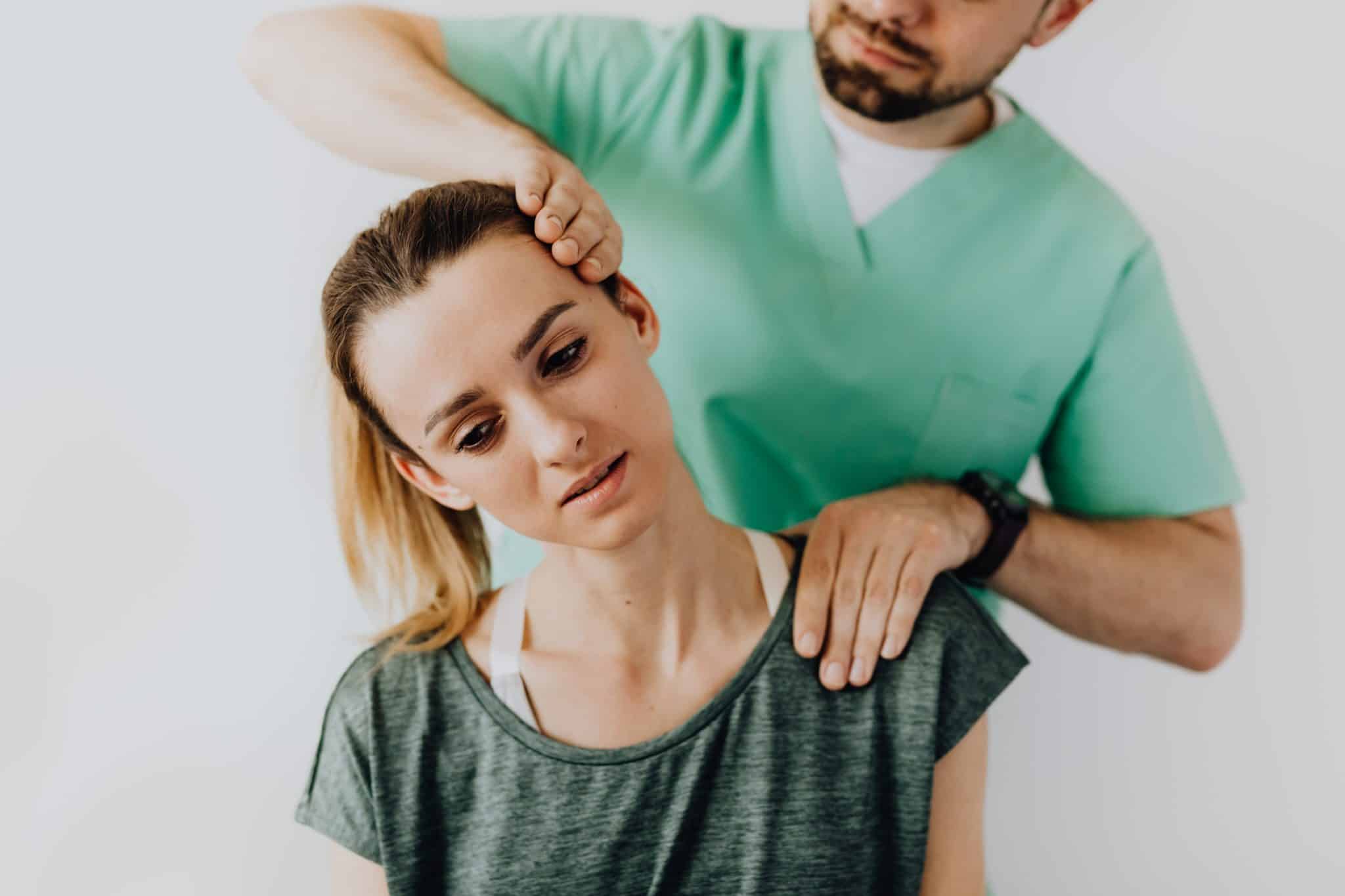 Relaxation Massage: a gentle treatment that helps with general relaxation, relieves tension in the muscles and helps blood circulation.
Therapeutic Massage: any massage modality that helps relieve pain, reduces stress, and works on specific problems
Deep Tissue Massage: centers on realigning the deeper layers of connective and muscle tissue. It releases chronic patterns of tension in the body through slow strokes and deep pressure on the areas.
Sports Massage Therapy: manual manipulation of the muscles geared specifically toward helping people who have physically demanding lifestyles or hobbies.
There is even a basic and more in-depth program called the Associate of Applied Science in Massage Therapy, where you can learn more about therapy and everything it entails. In the beginning, it is good to be certified in extensive training on the essential techniques of massage and have practicum hours at a clinic to get hands-on experience. Then it is possible to specialize in a specific style if wanted.
Massage Certifications and Licenses
If you're wondering how to become a licensed massage therapist, read on. Finding a program and going to school is just the first start of opening a massage therapy business. After doing so, many certifications and licenses need to be completed. First, you need to complete massage therapy training and receive certification as proof that you have completed any necessary courses. This certification is an entry-level qualification in the massage industry. The most popular way of doing this is to go through the National Certification Board for Therapeutic Massage and Bodywork, also referred to as NCBTMB. Most states in the U.S. require certification and licensing to register as massage therapists. you can read our full article about the best life coach certification. A few states like Alaska, Kansas, Montana, Oklahoma, and Wyoming are the only states that do not.
Obtaining a business license is the next step to starting a massage therapy business. Always start by checking your local state laws on business registration to determine the exact information. If you decide to sell massage therapy products also, then you might need to obtain a business license. A certified practitioner may also need an "Art of Healing" license. Finding exact information can be found by racing out to the State Department of Revenue and Consumer Affairs, the county clerk. The Associated Bodywork Massage Professional, (ABMP) provides its members with access to information about licensing requirements by state.
Plan the Massage Therapy Business
When considering how to become a licensed massage therapist, there are many steps involved with opening a business and things to be figured out. Finding out the name of your business is one of the more fun and exciting steps in starting your business, but there are more important things that need to be organized. Important steps include:
What are the costs involved
Who is the target market
How do I make money
How much profit can I make and how do I make it profitable
Beginning Costs Involved
The first cost of starting a massage therapist business is finding a workspace and figuring out how much it costs to pay the rent. Rent can range from $750 a month to thousands; it depends on the location and the size of the space needed. Keep in mind that most landlords require the first and last month's rent as a deposit.
Next up is figuring out the necessities. You'll need a massage table, you don't need to buy an expensive one. It just needs to be a solid, quality table, and it could cost you at least $300. Following that, you might need bolsters and wedges, which are an additional $150. Customers need to have clean sheets and blankets to keep them warm. It is common to have several days' worth of sheets instead of doing laundry every day. On average, sheets can cost $35, this will probably be one of the largest initial expenses. It may seem unnecessary but in the long run. It will be worth it to have that many.
Another necessity spending could come from special services. Many massage therapists offer special services such as a hot stone massage or essential oils. Figure out if these or other special services ahead of time to invest accordingly. Large bottles of lotion can cost over $250. Unless you are certain this is a product you'll love, choose smaller bottles to have options.
It may all seem very expensive, but there are ways to save money. Many massage therapists choose to share their space with chiropractors or physical therapists. It reduces the cost of rent and will also make a steady flow of clients, including setting up a referral plan.
Important Things to Figure Out
One must always be mindful of costs when considering how to become a licensed massage therapist. Costs include both upstart costs as well as running costs, and you need to make sure you have a contingency plan. With the steady flow of customers, you don't want to put your business in jeopardy by being uninsured. The insurance premium is relatively inexpensive, depending on your location and past experience.
Other ongoing expenses besides the insurance policy can include laundry for the sheets and towels. It would be good to have extra sheets and towels. Have lotion, and oils need to be on hand at all times. Your massage therapy business also needs to have a stock of brochures and business cards. A final thing to consider is the opportunity of continuing education expenses in your annual budget.
Additional costs for a massage therapy business depend on your business specifically. There are no correct or incorrect things to factor in. Once all ongoing expenses are figured out, then there is one more thing needed. Who is the target market? Which software should you use as a therapist? Massage therapists have an advantage compared to other business owners you offer a service. The ideal client is dedicated to holistic healing and will help spread the word. Partner up with the community, and they will help you out.
Making Money
Once figuring out how much money needs to be spent and other legal procedures are done, then it is time to figure out how to make money. Keep in mind that you will need to make money to cover the expenses and of course, never forget to file your taxes – some self-employed pros need to file taxes four times a year!
Not that you needed this particular motivation, but it's always a good idea to make money and turn a profit. Massage therapy businesses are geared more towards offering a relaxing retreat or helping people who are in pain. Massage therapy offers an opportunity to heal.
Healing people can happen in many ways. It is possible to offer treatment packages. However, most massage companies charge per session. Some companies accept insurance and will only charge the insurance company. You can read our full article about how to charge clients. If that is not the intended route, you should learn how to collect payment from clients yourself by accepting cash or credit card payments.
The cost of sessions depends on the area and treatment. On a national average, massage therapists charge $60 per hour. However, if accepting insurance, then it is needed to discuss the fee structure with each company to ensure the amount that meets your facility's needs.
We hope we left you with the knowledge of how to become a licensed massage therapist. By downloading our app, Persona, we can help you group every cost, anything that needs to be figured out, and profits that are made. It will be easy to navigate and view everything in one space. We will get everything organized and do all the hard work behind the scene you only need to focus on starting and running your massage therapy business. You can download the app through Apple or Google Play.