You've had a passion for beautiful things ever since you were a child (maybe even wondered how to open a salon back then as well). Now that you're an adult, you've found the ideal field of work for someone like you – cosmetology. You've probably worked in a few salons before, or maybe you've just graduated from cosmetology school and would like to start your own business. Whatever your background or level of experience, when considering how to open a salon, you need a proper plan.
Think ahead and try to predict some of the challenges you may encounter. You need to make a budget to anticipate expenses, secure the necessary financing, pick a good location for your business, get the proper licensing, choose your employees wisely, price your services accordingly, and market your business.
And while doing these things, keep in mind that in the United States alone there are more than 70.000 beauty salons and more than 4000 barbershops. You are far from being the only business offering those exact services, which means you need to stand out of the crowd from the very beginning.
Opening a salon requires a solid business plan
If you're wondering how to open a salon. we'll start out by saying that all successful businesses have started off with a well-thought-out plan. And for your salon to be successful, you need to create a business plan in which to present your vision for the business, the services you'll be providing, the financial costs involved, a minimum number of employees, the pricing of your services, and the marketing tools you will use to promote yourself.
These are important steps when creating a roadmap for your business. They can guide you through every step, from when it starts, to when it develops and grows.
According to the Small Business Administration, there are two general categories of business plans, and it's important to figure out which one suits your needs better:
Traditional: This kind is the most common of the two, as its structure is customary, it goes into a lot of detail, and lenders are more likely to pay closer attention to this type of business plan. Traditional business plans are more comprehensive. If you are a detailed-oriented person, a traditional business model is more suitable for you.
Lean Startup: This type of business plan generally takes less time to write than a traditional one, since it doesn't go into minute detail. Rather, it focuses on the key elements of the business and is your best option if you plan to make regular changes to your business plan over time. A lean startup plan can be done using charts that present some basic information about your business, such as the finances, infrastructure, and clients.
You may also like: how to get clients as a personal stylist?
Anticipate expenses
Before starting your business, it's important to understand what the expenses are going to look like in the beginning, and as the beauty business grows and develops.
Objectively speaking, it's a good idea to start with at least $60,000. In a general sense, this sum could cover your starting expenses. However, few things have general applicability when starting a business. And before deciding what the best starting sum is for you, you need to take into account the following expenses:
Office space costs
Cost of equipment: this is usually 50% of your initial capital
Licensing costs: this can vary based on the area in which you are located
Cost for supplies and equipment
Employee salaries
Building costs: this includes utilities, building upgrades, and permits, amongst other things
Cost of insurance
Marketing expenses
Once you've managed to identify all of your expenses, you can separate them into
One-time expenses: These costs are the ones you will need to address before opening up your business. They include permits and licenses (keep in mind that some may need to be renewed every so often), buying the necessary equipment, and hiring someone to design your logo. You will know from the get-go how much you'll need to pay for these costs
Monthly expenses (e.g. employee salaries): for this type of cost, consult with experienced professionals, such as service providers or vendors to gain an idea of what competing businesses pay for these expenses
Secure Financing
As the owner of a new business, you may need to secure financing before opening your salon. The good news is that there are many ways to go about this. You can start by asking your friends and family to invest in your business. This can be a good way to ensure that you receive at least some of your funding from a well-known source, formed of people who support your vision.
You can also take a look at the U.S. Small Business Administration website. They can provide you with various financing tools, like grants and loans. Another option is applying for a business loan through your bank or your local credit union.
You may also like: how to grow beauty business?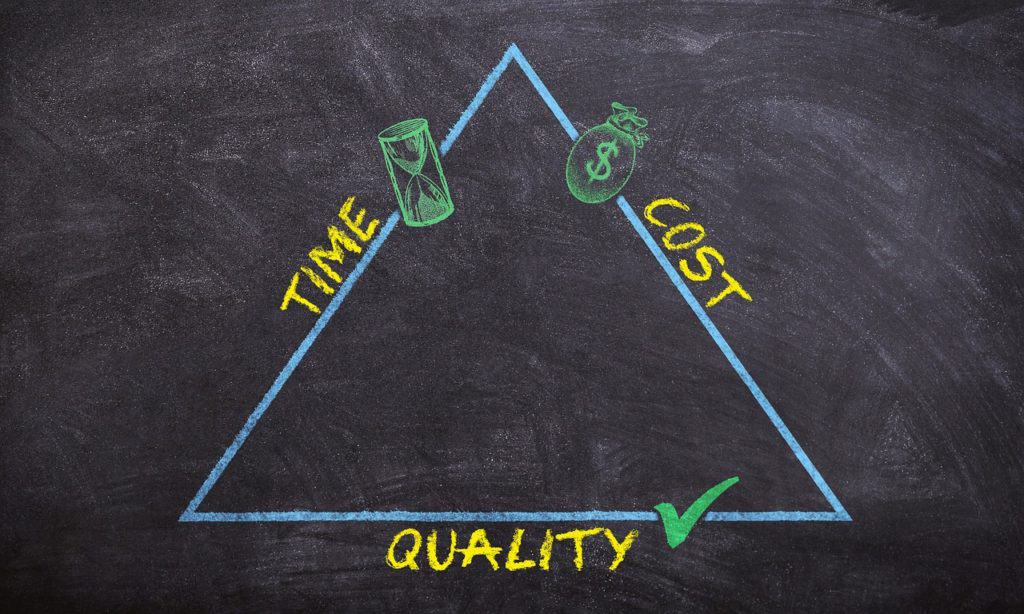 Since ensuring you have the right funds is one of the most important steps before working on how to start a salon, you need to make sure you have all your ducks in a row before approaching potential loaners. As mentioned at the beginning of this article, loaners are likely to pay more attention to a detail-oriented, traditional business model. Keep that in mind before requesting funds from an outside source.
You may also like: app for barber appointment 
Get the proper licensing
Once you have made a business plan and secured finances, your next step should be acquiring the necessary licenses and permits. These are numerous, and some will drain your finances more than you initially expected. It's important to know beforehand what these licenses and permits are, what they cost, and how often some of them need to be renewed:
Business operations license from your county
License for workers
Certificate of occupancy
Sales and uses license
Building and fire permits
Federal employer identification number
License for managing a salon
Operator state cosmetology license
Salon manager license
Health inspection
Location, location, location
One important aspect you need to take into account is the location of your business. One too many businesses have failed in part due to unsuitable locations. There are several aspects you need to pay attention to when picking yours.
Good visibility can make a big difference. Create a big, visible sign with the name and logo of your business. You can place it in front of your building, so clients can get the confirmation that they've reached their destination.
If your finances allow you to do so, consider posting a banner on the side of the highway, with the logo of your business, and a short description of your services. This has the potential of bringing in potential clients, who may not have known of your salon before.
Big, clear windows can also increase your visibility. You need to make sure that active clients can easily find your salon, and that the aesthetic is nice enough to bring in potential customers.
Another thing you need to take into account is the parking. Are there enough parking spots for the influx of clients that you'll be having? Most people in the U.S. drive everywhere, which is why parking is a very important aspect to take into consideration. Many cosmetologists choose to pick a location in high-traffic areas, surrounded by other small businesses, like gyms, massage parlors, or restaurants. If you plan on doing the same, make sure that there is enough parking for your clients. Is there going to be a shared parking lot for the customers of all those surrounding businesses, or is your parking separate?
You may also like: how to start your own cosmetology business?
Price your services accordingly
When deciding on how to price the services you offer, take into account the location of your business, who your clientele is, the experience of your workers, and the services you provide. One way to go about it is by analyzing your competition in the area, then averaging your prices between the more expensive and the less expensive ones. Your first instinct might be to set your prices low enough that you would still make a profit and appeal to prospective customers. But, in many cases, low price equates to low quality, and clients may underestimate the quality of your services if they are not priced adequately. So don't be afraid to have prices that are directly proportionate with the quality of your services.
Pricing should also be tied to the experience of your workers and the different types of services. One example of how to price services based on various criteria is:
| | | |
| --- | --- | --- |
| Haircuts | Manicures/pedicures | Makeup |
| from junior stylists: $30 | basic treatment: $15 | basic makeover: $40 |
| from intermediate stylists: $40 | spa treatment: $30 | prom makeup: $60 |
| from master stylists: $60 | acrylic: $35 | bridal makeup: $160 |
Choose your workers and renters wisely
Since you are responsible for the well-being and safety of your clients, it is vital to pick good, capable workers. If you're don't know where to start looking for capable workers…
Beauty schools are a good option. Develop a network with various cosmetology schools in your area, and discuss with the students in the schools' graduating classes. Most graduates are confused and worried about finding a good job after school, and you might be their saving grace.
Hand out flyers and post a 'Hiring' sign in your window. Old-school methods can still be successful even in the era of technology. Don't overlook them.
Interview potential renters. Many cosmetologists prefer to pay a weekly or monthly rent to the owner of a salon to have their own booths. Yet, not all of these potential renters are going to be what you are looking to have in your salon. When you interview them, pay attention to all the things they say, and the things they don't. How does that person address themselves in a professional setting? Does s/he have a friendly and positive personality?
Ensuring a positive environment is vital. So make sure you pick your workers and renters wisely.
Make yourself known
Once you've tackled the points mentioned above, it's time to start thinking about marketing strategies. Luckily, in the era of technology, promoting your business is easier than ever. There are many tools you can use, and ways you can go about it.
Build a website: Make it easy to navigate, since the people visiting your site are going to be of various ages.
Include some basic information about your business on the front page. The location of your business, your hours of operation, the services you provide, and the prices for those services should be easily found and 'in your face.'
Social Media: Facebook. Instagram. TikTok. Whatever social media you know how to use, use it. Keep in mind that the average person's attention span on social media is of 2 seconds. So make sure your posts are short and interesting.
You can also post daily stories with something as simple as a picture of the manicure or haircut of a satisfied customer. Simple, to-the-point posts can make a great difference when advertising your business.
 Offer great customer service: While promoting yourself both online and offline is a great way to get people to hear about you, keep in mind that your best marketing strategy is to offer great customer service. Satisfied clients are likely to tell others about you. And at the end of the day, gaining new clients through the references of older satisfied clients is the greatest compliment a cosmetologist can get.
You may also like: how to become a licensed tattoo artist?
Last but not least…
These steps are a great place to start when thinking about opening up your business. But as a salon business owner, you may prefer spending a bit more of your time on the cosmetology side, and a little less on the business side. After all, beauty is your passion. So how can you do that? How can you still focus on your passion, while running a successful salon?
The Persona app is a great place to start. Free to all of its users and Persona is designed to help business owners like you run their businesses successfully and without the added stress. In other words, it helps your clients schedule appointments on the app while helping you by collecting client payments, doing your taxes for you (we all hate doing our taxes), and allowing you to keep track of your yearly deductible expenses. In other words, it helps you with the not-at-all-fun parts of running a business, and the fact that it's totally free is just an added bonus. We hope we've answered the burning question – how to start a salon!