Marketing for Tennis Coaches
Before we get into the nitty-gritty of marketing for tennis coaches here's a disclaimer – If tennis is what you're passionate about, coaching this sport may be the right career path for you. After all, if you do what you love, you'll never have to work a day in your life. You get to teach your clients how to play the sport while having no boss to breathe down your neck, right? And sure, beginnings are never easy, but once you've started your business, and created a solid clientele, you'll be on the path to success. 
Whether you've just started coaching professionally and wonder how to build a solid client base, or are a long-time instructor in search of tips to breathe new life into your business, implementing proper marketing tools can make a great chance in your overall client numbers.
Marketing? Anyone can do it!
Not unlike fitness pross who constantly need to get more personal training clients – as a tennis coach, you may find yourself in the complicated position of needing to build or grow your clientele with little to no formal education in the business sector. After all, your time and energy so far have been spent coaching clients and learning how to become the best teacher you can be. Building a marketing campaign is not why you signed up for this career. 
Luckily, regardless of your expertise in the marketing field, there are many resources you can look into, and simple steps you can take to build and maintain a steady client base.
Offline marketing ideas for tennis coaches
Show off your skills
Those who can't do, teach. Right? Well, not necessarily. As a tennis coach in search of clients, showing off your skills can be a good marketing strategy. Join a tennis tournament and show potential clients what you're made of. Give it your best, and even if you don't win, use your participation for networking. Winning is not always the most important thing in the world. Demonstrating tenacity, determination, and skill can still impress potential clients, regardless of the final result. And if you do win, more power to you.
Put up flyers and brochures
Old-school networking tactics can still prove reliable if used properly. Flyers and brochures can be a great way to get new clients.
Ask permission from other businesses to put up your flyers and brochures at their front desk. Post them on community boards, and hand them out to passers-by around town.
But first, do a bit of research. What businesses around town offer services that pair well with yours? You can start by focusing on businesses that have clients passionate about sports. Gyms, fitness centers, and yoga studios are great places to start.
You can take it a step further and post them in schools, and college buildings, and hand them out to people in parks. Though focusing on businesses with clients who are active and interested in sports is a great place to start, there is no reason to limit yourself. The sky is the limit. The more places you post your flyers and brochures to, the better.
Attend events in your community
Health education events, community festivals, health and wellness fairs. See what your town offers, and how you can get involved. Maybe you can set up a booth, where you can hand out flyers and free t-shirts with your business logo. Or you could set up a tennis net, have people sign up for matches, and offer small prizes to the winners of each match. The prizes can be something small, that you can afford to make or buy in bulk without breaking the bank. Racquet-shaped keychains. Or t-shirts with the date and place of the event. 
Whichever direction you choose to take, remember to have fun. Most people need that extra boost of confidence to even consider joining a public tennis match or taking classes. If they are to ever consider taking your classes, they need to like your attitude. And since the main purpose of participating in this type of event is creating a network and marketing your business, potential clients need to see the encouraging coach side of you.
Create partnerships with other businesses
Find other businesses whose services pair well with yours. Local stores selling sports supplies and clothes might be worth looking into. Create a partnership with them. If your budget allows you, consider offering discounts to those clients who are coming to your classes through a referral from one of your partnering businesses. If those business owners also choose to offer discounts to clients that you refer to them, make that known on your social media.
Set up a client referral program
Ask your clients to refer your services to others. 40% of clients in the US will do their research online before buying a specific item or signing up for a service. And sure, you can be a great coach, and promise to offer them the best that you have to offer. But, at the end of the day, you're still a stranger to them. If, however, those promises of a great coaching experience come from people they know and trust, they are more likely to consider taking you on as their coach. According to statistics, clients who have been referred by another active client have a 37% higher retention rate. So don't be scared to ask your clients for references.
Plan your own event
Though this may seem quite expensive, it doesn't necessarily have to be. You would have to crunch the numbers and see if something like this is within your budget. If you feel like it's financially doable, go for it. Remember – it doesn't have to be too expensive. Find a suitable location; if you choose and can do it at your own club, even better. Make flyers describing your business, create a banner that's big and flashy enough to attract attention. Make sure you have enough water and snacks to give out to attendees and provide engaging activities. You can set up one or more tennis nets, and plan matches with prizes. You can offer participants prizes in the form of gift cards or vouchers to use at some of your partnering businesses.
Online marketing ideas
Regardless of how useful old-school methods are, it cannot be denied that most marketing nowadays is done online. In order to truly get seen and take your business to a new level, you need to focus on online marketing. There are many ways you can go about this, but a good start is creating your website, and religiously posting on your business's social media. Most people spend hours on end mindlessly scrolling on their phones. If you want your content to stand out from the 'sea' of videos, pictures, and written content on social media, you need to make sure it catches the eye. Flashy and concise is what you should be going for.
Build and promote your website
Whether you're just starting your coaching career, or have been working in this field for a while, it's important to provide clients with a website. Make it easy enough to navigate for any and all clients. Since the people visiting your website are likely to be of different ages and have varying levels of understanding of how technology works, it's important to make things clear and to the point.
The front page of the website should include basic information about your business – your contact information, location and hours of operation, the services you provide, and how much you charge for those services. If you offer different types of tennis classes, make that known and easily seen on your website.
Include a review section. Prospective clients will likely compare you with other tennis coaches before considering taking on your classes. One way they will do this is by reading the reviews of other clients. Give your clients the possibility to say their opinion of your services, what they like, and how they think you should improve. Make a social media post in which you include one or more good reviews, and post the link to your website on your social media pages. Podcasts aimed at fitness professionals discuss this at length, you might benefit from listening to the ones listed on the best podcasts for personal trainers article.
Make use of social media.
While younger generations are likely to revolve towards Instagram and TikTok, older generations are likely to stick with good ol' Facebook. This is why it's important to know your audience when setting up social media pages for your business.
Are you in search of a younger clientele? Short videos on TikTok and Instagram can catch the attention of prospective younger clients. Post a video of you winning a tennis tournament. Or ask one of your loyal clients to let you post a video of their progression, from the time you started coaching them to the present time. Or a succinct video explaining certain common mistakes that tennis players make, and how they can be improved. Another way to make yourself more known is by posting daily stories.
One way to use social media to its fullest extent is by posting regular daily stories. Similar to the videos, this can be something simple and to-the-point. 
While Facebook also allows you to post stories, you can use this platform to create written posts, in which to include a couple of good reviews and pictures or videos of your tennis classes. You can also market yourself on Facebook by joining different groups.
Tennis lovers. Workout enthusiasts. Fans of sports. The possibilities are endless. Once you've found those groups, join them and start conversations with other members. Comment on some of their posts, and create your own.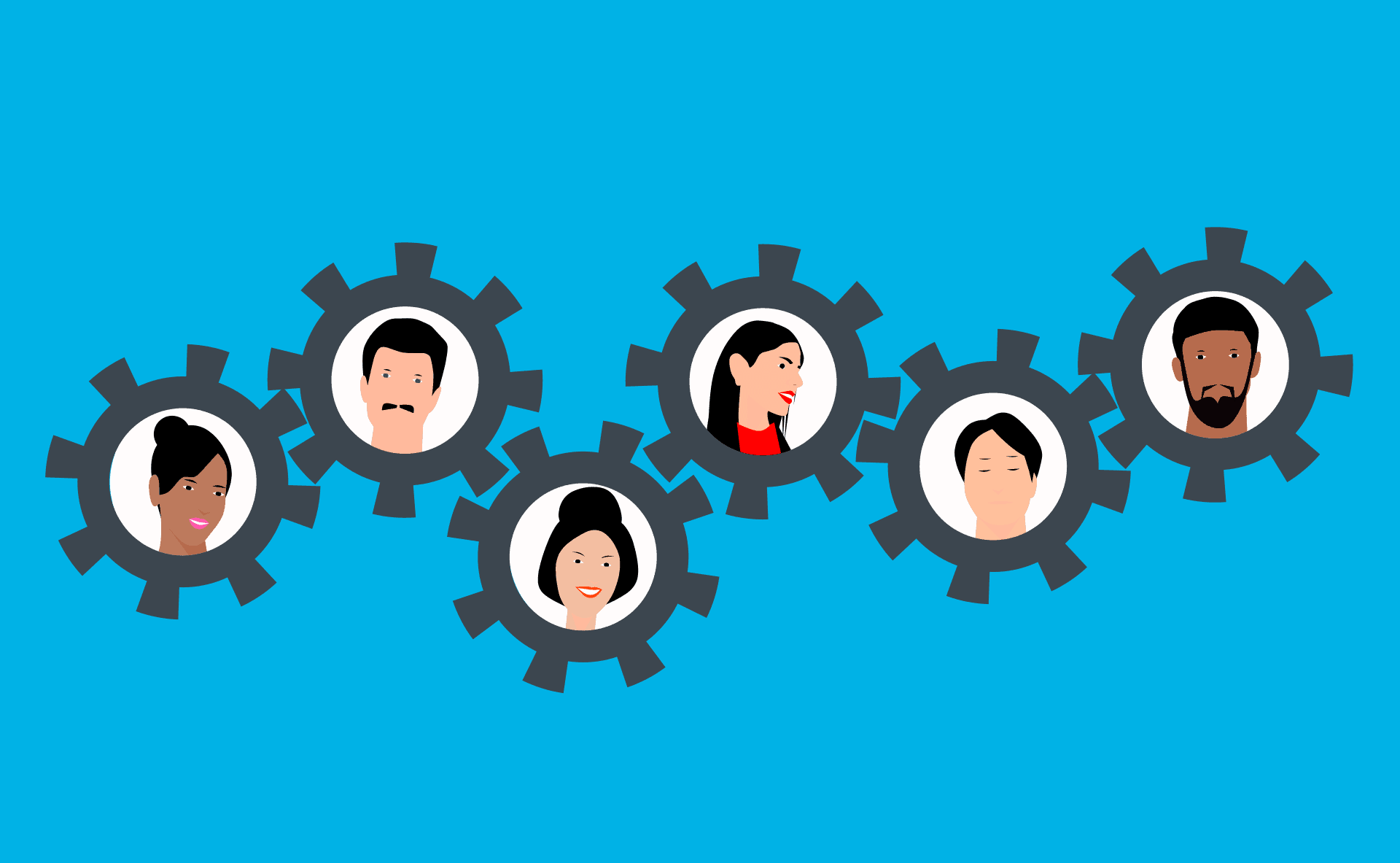 Some members may be in search of a tennis class, while others may simply want to get more physically active but don't know where to start. Tell them about your business. This is a great way to make yourself more known and market your services.
Final Word
There are numerous ways to market your tennis coaching business. Though it takes a lot of work, it doesn't have to be as complicated as one might think. You can make use of both the online and the offline realms to make yourself known, and create a larger clientele. 
As far as the other parts of running a business are concerned – the taxes, payment collection and scheduling, and expense management (amongst others) are concerned, Persona has got you covered. Scoring 5.0 on the AppStore and 4.8 on GooglePlay, Persona is 100 % free, always. The app helps you easily collect payments from clients, schedule meetings with them, and manage your expenses at no cost. But the best part is that Persona takes care of your taxes for you, and helps you save money at the same time.