How Much Do Personal Trainers Make?
Ever thought about being a personal trainer? Wondered how much do personal trainers make? PTs often say that seeing the progress of their client's fitness journey and eventually achieving their goals is one of the best things to witness. You could play a vital role in people's success and mental health as well.
They say money is the motive, and to be honest, we work to pay for our expenses and enjoyment. you can read our full article about standard expenses for personal trainers. With that being said it is important to know about the factors that can affect the salary of a personal trainer. Some elements are more crucial than others so it is recommended to read each and every one of the factors.
Types of personal trainers
It is difficult to generalize how much do fitness trainers make, as it varies greatly from one trainer to another depending on experience and expertise. In addition, there are different compensation structures for each type of trainer.
There are three types of personal trainers: independent contractors, commercial personal trainers, and 1099 personal trainers:
Independent Contractors
Many personal trainers are self-employed, meaning they are independent contractors rather than employees. This allows them to have a lot of freedom to do what they want with their clients, but it also means that they are responsible for their own taxes and insurance. If you need more information on taxes, hop on over to our article about how to file taxes for personal trainers (and other service providers)
They often advertise themselves as personal trainers on websites such as Craigslist or Indeed, and also advertise their services at the gym. Independent trainers typically charge $50 to $100 per session. For those who need more help, a trainer will usually charge by the hour. You can read our full article about how to get coaching clients.
According to industry research, an average personal training client spends between $25 and $65 per session and participates in about six sessions per month.
With this pricing structure, personal trainers can make anywhere from $300 to $3,000 per month.
Commercial Personal Trainers
Commercial personal trainers are employees of a gym or studio. They have a set salary, benefits such as paid time off and retirement plans, and job security.
However, they may have less freedom in terms of what they can do with clients. They typically work set hours, although this varies depending on the employer. This type of trainer makes an average of $20/hour.
1099 Personal Trainers
1099 personal trainers are also self-employed but receive payments as independent contractors (hence the name). They have a lot of freedom, but also take on the full responsibility for the success or failure of their business.
Most personal trainers that work as 1099 contractors also teach classes such as yoga and pilates in addition to running their own personal training business. This is because many clients prefer to work out at certain hours, and sometimes they will be unavailable for those hours.
As a result, they set their own rates for services. The average personal trainer charges $50-$75 per hour, but rates can vary depending on location and the experience and qualifications of the trainer.
Some trainers may charge more or less than this amount, depending on their clientele and the services they offer.
Personal trainer salaries
Now the juicy part of the article, how much does a personal trainer get paid? This answer varies because it is dependent on how many clients you have on your list. Obviously with a lot of clients comes the money, on the other hand, only a few clients will fund you so much. Also how much will you charge your personal training clients?
Starting out you may need to experiment with different rates and packages. But don't worry, we all start from somewhere and it happens to the best of us.
According to Salary.com, personal trainers in the United States make on average $62,000. The salary range is $45,080 – $76,755, which is a great amount. Although the money is not fast, you will slowly build your client base and potentially partner up with other fellow personal trainers to grow your business.
In the next section, we will discuss the different types of elements that can contribute to the private personal trainer salary.
Factors affecting how much do personal trainers make
1. Are you a certified personal trainer?
Certifications are awesome, and they are available for personal trainers. Being a certified trainer will ensure your expertise in the level of your skill. According to AssociationNow, a study showed that out of 400,000 people, 76% of them found out that after completing an online certification, their salary had increased or they were quickly promoted at their job.
Being certified is an investment that can potentially benefit your future. Some establishments where you can obtain your certifications are the ISSA and NASM.
The ISSA or the International Sports Sciences Association is a trusted company that has operated for over 30 years and has 300,000+ graduates from their certification program.
Also, the NASM or National Academy of Sports Medicine offers courses that are NCAA accredited and gives a timetable of 6 months to get certified. Both are great organizations that are very credible and reputable in the fitness industry.
Other personal trainer certification:
American Council on Exercise (ACE)
ACE certification is one of the most popular personal training certifications in the United States. To become certified, you must pass a comprehensive exam that tests your knowledge of physiology, training techniques, program design, and more.
The ACE certification is valid for two years, and you must renew it by completing Continuing Education Units (CEUs). ACE offers a variety of ways to earn CEUs, including attending live workshops, reading articles, and watching online courses.
Certified personal trainers can work at a wide variety of places, including health clubs, YMCAs, schools, and corporate wellness programs.
National Council on Strength and Fitness (NCSF)
The National Council on Strength and Fitness (NCSF) is a nonprofit organization that certifies personal trainers in the United States. To become certified, personal trainers must pass an exam that covers topics such as anatomy, exercise physiology, program design, and nutrition.
NCSF certification is recognized in 50 states. It takes only about an hour to complete the NCSF exam, which consists of 100 multiple. You're eligible to take the NCSF examination after you've completed an approved certification training program or have four years of experience in personal training.
To maintain your NCSF certification, you must earn at least 20 continuing education credits during every two-year certification cycle. Making the commitment to continuing education also helps improve your skills and keeps you informed on recent research, information, and trends in the field of personal training.
Fitness Mentors (FM)
The Fitness Mentor (FM) certification is a program that was designed to provide personal trainers with the skills and knowledge needed to work one-on-one with their clients. The FM certification covers topics such as anatomy, physiology, nutrition, and counseling. It also includes a practical component that allows the private personal trainers to get hands-on experience working with clients.
The certification takes between 6-12 months to complete, depending on the trainer's availability to study and take quizzes. There are approximately 30 lessons in the program that must be studied and passed with an 80% or higher. Once all requirements for each lesson have been met, fitness trainers are issued a certificate.
2. Location?
Location plays a very vital role in your business, the state, and city matter a lot. This will determine how many customers you can have, metropolitan areas such as San Francisco and New York will see a higher wage than low populated areas.
According to Zippa, the top 3 states with the highest wage are Texas, New York, and Illinois. Obviously, the more populated the area is, there is a higher chance of a bigger client list. The con to a well-populated area is the high cost of living.
For example, in 2021 the average price of rent per month for an apartment in San Francisco was roughly $2,695. In that same year, the average rent price in Buffalo, New York was roughly $1,113. That is a little more than double the amount between the two cities. Location may play a huge role regarding customers, but at the same time, it also comes at a cost.
3. Working in a gym or riding solo?
Although both have their pros and cons, they are exceptional options. Working independently gives you the freedom to set your own rates that your clients pay. You can also work as long as you would like, as opposed to a gym where time is limited. When working for a gym, you will typically get paid an hourly rate or a fixed amount for each training session.
This can be good or bad depending on the structure of your business. Remember being self-employed gives you limitless potential to build your client database and 100% of the profits go to you.
Though you do have to manage everything ranging from paying the bills to client dissatisfaction. On the other hand, working for a gym gives you an established work environment with all the equipment and utilities being managed.
There will not be ownership duties and all you would have to do is focus on training and maintaining client relationships. With the salary being fixed, you will know the income is steady and that there will be money coming in every payday.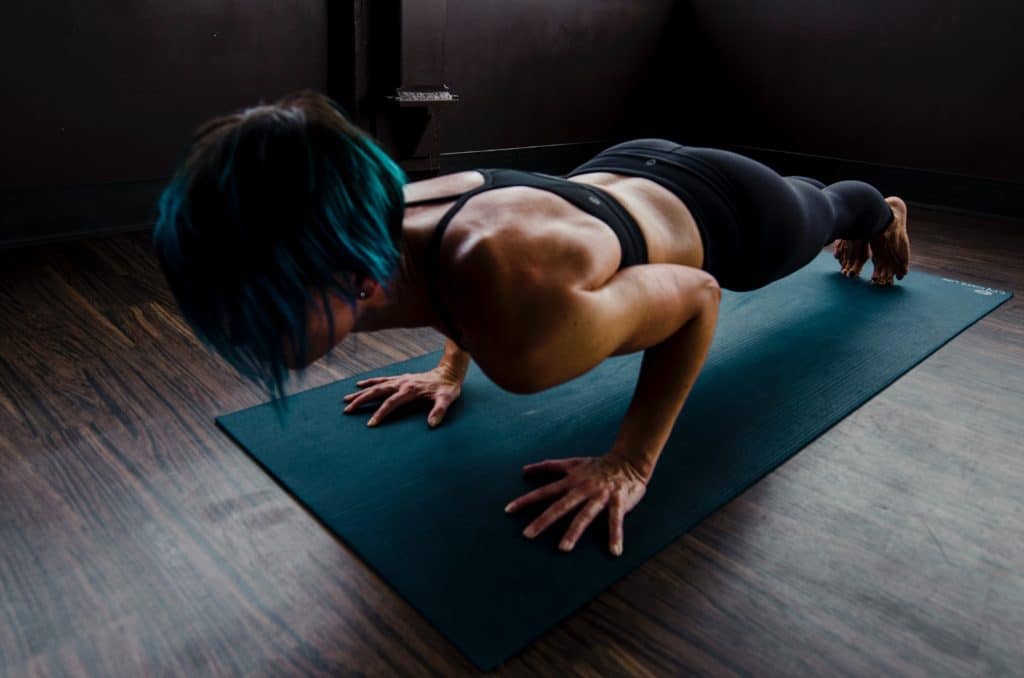 As opposed to a self-employed business where the salary is not really predictable at first when starting out. Regardless of which path you take, both options are still great and can have a tremendous impact on your career.
4. How much do experienced personal trainers make?
Being a veteran trainer and having a lot of insight into the personal training industry can lead to an increase in the price for sessions. Having the credibility and portfolio to support your craft will increase the demand, and the word will spread.
People will actively seek out veteran fitness professionals because they see the progress in others. Don't worry if you are a new personal trainer, as long as you are persistent and passionate about the field you will go far.
Your clients will see that you are actively engaged with them and want to see their growth. By building relationships and collaborating with other personal trainers, you can incorporate new ideas into your plans.
As your popularity grows and the demand is high for your services, then you may charge more per session. This will greatly increase your salary and contribute to your experience.
5. Physical Vs Virtual?
This is a very interesting section especially with the pandemic forcing everything to go online. According to a recent study by Club Industry, the average income for a personal trainer in 2019 was $46,000 per year. On the other hand, that same year the trainers who only coached online made an average of $54,000.
During the height of the 2020 pandemic, a lot of individuals were told to stay home especially with the lockdowns happening. There was a great demand for interaction as well as fitness training. People started to learn that they could attend sessions virtually from the comfort of their own homes.
With pandemic restrictions easing, more gyms and personal trainers are returning to a more physical approach. Being a physical, virtual, or hybrid personal trainer has its advantages but they are all great options to choose from. If this sounds like the path for you, learn more about how to start an online personal training business.
6. Marketing
Social media
Personal trainers can use a variety of marketing methods to attract new clients, but online methods are often the most effective. Social media platforms like Facebook and Twitter can be used to share workouts, updates about new services or offers.
These platforms allow them to share their images and videos with a large audience for free. Personal trainers should create an online presence that shows off their professionalism and expertise, while also representing their personal brand.
Personal trainers can also create business accounts for posting marketing material and updates about the company that they work for.
Fitness trainers can also create a website or blog to share information about their services, and to provide tips for staying healthy and fit.
Additionally, online directories can be used to list personal trainer services, and search engines can be used to find personal trainers in specific areas.
Using a variety of online marketing methods can help personal trainers attract more clients and increase their overall income. A lot of the best podcasts for personal trainers speak about this, feel free to check them out.
Youtube videos
Personal trainers can increase their brand awareness and attract new clients by creating engaging and informative YouTube videos. Videos can cover a variety of topics, such as exercises that target specific areas of the body, healthy recipes, or tips for motivating your clients as personal trainers.
Personal trainers can also use videos to show off their skills and personality, which can help them connect with potential clients.
Quick tips to succeed online :
Create Business accounts to access audience insights
Plan your content
Schedule your content for upcoming months
Create Business accounts to access audience insights
Develop online communities (using Facebook groups)
Make your content stand out and provide quality info for free to build trust and authority
Collaborate with other personal trainers
7. Group personal training sessions
One way for personal trainers to increase their income is by offering group personal training sessions. Group personal training sessions allow trainers to charge less per person and attract more clients that can't afford to train separately.
In addition, group personal training sessions can be a great way to build a network of potential clients. Training various clients at once will allow trainers to save time while generating extra revenue.
8. Multiplier effect (Referral program)
Personal trainers can increase their earnings by using referral programs. When an existing client refers a new client to a particular gym, the existing client typically receives a commission or a discount in their training package.
In addition, many gyms offer personal trainers a commission for every new client they refer. This commission can be as high as 50% of the new client's first month's dues.
Top 6 Gyms and how much they pay:
Equinox
Equinox is a company that is known for its high-end personal training services. They offer a wide range of services, which can be anything from sports training to nutrition counseling. The company pays its trainers on a commission basis.
This means that the trainers are paid a percentage of the total amount of money that they bring in. The commission percentage varies depending on the level of experience that the trainer has. Trainers with more experience typically earn a higher commission percentage.
Equinox also offers its trainers bonuses and incentives for bringing in more business. These bonuses and incentives can be anything from cash bonuses to free meals.
A trainer that has been with the company for 1-3 years will typically earn around 25% commission. They can expect to make anywhere from $40-$110+ an hour.
A trainer that has been with the company for 3-5+ years earns around 30% commission. They can expect to make anywhere from $55-$130+ per hour.
Trainers must hit a certain sales goal before they are eligible for these incentives. Bonuses can be anything from cash bonuses to free meals.
Trainers are often offered bonuses for signing on new clients, hitting their training goals, and selling high-end personal training packages.
A trainer's production is based on the gross amount of money that they make in a given month. This includes all of their earnings before taxes are taken out.
The company takes 29% out of the trainer's commission checks to cover certain expenses, such as insurance and advertising.
24-Hour fitness
24-Hour Fitness is a large chain of fitness clubs in the United States. The company has more than 400 clubs across the country. 24-Hour Fitness pays its personal trainers on an hourly basis. Trainers are typically paid between $20 and $25 per hour.
24-Hour fitness offers its trainers a variety of bonuses, including incentives and hourly wages. For example, trainers are encouraged to suggest memberships for their clients. An incentive of $20 is offered for each membership suggested by a trainer.
The hourly wage depends on the trainer's experience and certification. Incentives offered by 24-Hour fitness are not easy to obtain. However, they are quite rewarding for the personal trainers
LA Fitness
LA Fitness is a gym chain that is headquartered in the United States. The company has more than 800 locations across the U.S. and Canada.
LA Fitness offers a wide range of services, which include personal training, swimming, group exercise classes, and more.
Personal trainers at LA Fitness are typically paid an hourly wage. However, there are some trainers who are paid a commission based on the sales that they generate.
In addition to their hourly wage or commission, trainers may also be eligible for bonuses and other incentives based on their performance.
To be eligible for sales-based incentives, trainers should show a strong interest in generating sales and helping to expand the business. The average rate of pay that LA Fitness offers is $30/hour.
LA Fitness does not offer benefits to their employees, which include their personal training staff. To be eligible for benefits, LA Fitness personal trainers must first work a certain number of hours and complete a probationary period.
Incentives and bonuses can be given in order for a personal trainer to receive either a flat fee or a percentage of the money they bring in if they are able to attract new clients or convince existing ones to sign up for more personal training sessions.
Incentives and bonuses may also be given for other achievements, such as referring a new client or selling products.
Anytime Fitness
Anytime Fitness is a company that hires personal trainers. They offer their personal trainers a variety of benefits, including a 401k plan and health insurance.
In addition, they offer their personal trainers different incentives and bonuses, depending on their performance.
For instance, on Mondays, personal trainers receive a bonus on the clients they bring in during the week. Also, on Fridays, personal trainers can earn additional pay if they close out new memberships.
Personal trainers at Anytime Fitness make an hourly wage of $8-$38. In addition to this, they may also be eligible for incentives and bonuses. Some of the incentives are paid time off, referral bonuses, and completion bonuses.
Some of the different types of bonuses are client retention bonuses, membership retention bonuses, weight-loss bonuses, membership upgrade fees, relocation bonus/moving expense reimbursement, grand opening food coupons or workout gear.
Referral Bonuses are given to employees who refer new memberships. The completion bonus is given to employees who complete the number of training hours they are expected to train in a month.
Crunch Fitness
Crunch Fitness is a gym that has a variety of personal trainers. The pay for their trainers varies depending on the type of personal trainer you are. There are three different types of personal trainers: Group Trainer, Conditioning Coach, and Wellness Coach.
Group Trainers are paid a minimum wage plus incentives and bonuses, Conditioning Coaches are paid a higher wage plus incentives and bonuses, and Wellness Coaches are the highest paid with a salary and benefits.
The average personal trainer salary at Crunch Fitness is $47,000. However, there is a wide range of salaries for personal trainers at Crunch Fitness, depending on experience and specialization.
Personal trainers with more than five years of experience can make above $60,000, while those with specialties such as Pilates or Yoga can make up to $75,000.
In addition to their base salary, personal trainers often receive incentives and bonuses from their employers.
Bonus and incentives include:
Specialized bonuses of up to $200 a client
Commissions for client referrals/recovering enrollments of up to 30%
YMCA
The YMCA is one of the oldest and largest community service organizations in the United States. It offers a variety of services, including fitness programs. The YMCA pays its personal trainers a minimum wage, with the opportunity to earn incentives and bonuses.
Personal trainers at the YMCA are paid $10 – $41 per hour. They can earn incentives and bonuses through teaching classes, instructing personal training sessions, maintaining records of participant results, and more. Personal trainers also receive benefits such as health insurance for personal training and reimbursement for continuing education courses.
Final Verdict
Salary is a very important subject, for some people it is why we work! If the job did not pay us then we would not be waking up early and going to work.
Being a personal trainer is a viable career path, and although it is not for everyone there are people that fit perfectly with the profession.
Starting out the salary of a personal trainer will be like a plant seed. You start small, but as you keep developing the plant, putting in more work and effort it will be a big flower.
Just like a personal training career, with more certificates and building client relationships, there will be an increase in salary. There are a lot of other factors such as the ones we discussed and many more.
I wish everyone in general great luck in their careers and to be as healthy mentally and physically as possible. Keep in mind, if you're looking to become a personal trainer – try Persona as your business operating system. It's free, and pretty amazing if we may say so ourselves! 🙂